So, when a friend suddenly announces he'd like to join your costume party as that fourth GB (after declining) and asks YOU to build him something to wear...you make something like this. After decking him, of course.
The only reason i'm posting this is that it took me from 10am yesterday morning to 4pm that afternoon to get this together. It needs some sanding and painting on the synch gen and the mother board needs sanding and painting but not bad.
I've loaned him one of my half built guns and most of my extra Mattel props to make it look a little better but I think I just saved the lazy gits Halloween.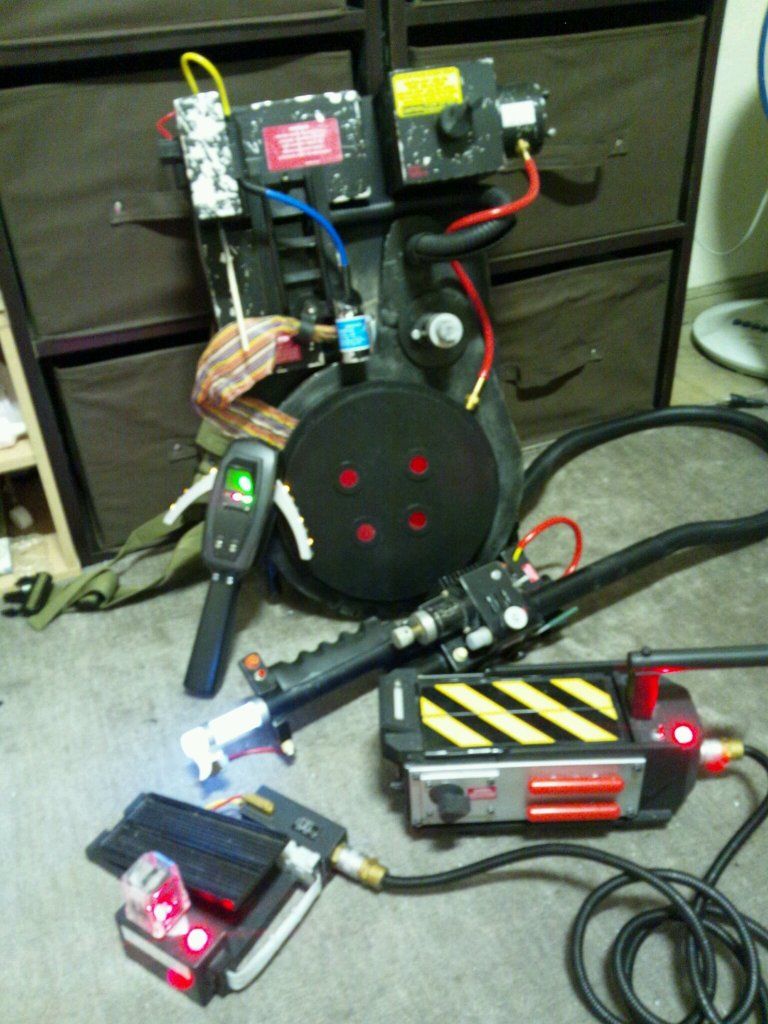 Building materials here totalled $50 not counting the extra resin pieces I had and the alice frame. The metal effect was done by laying thin aluminium sheets from the hobby store over the wood base of the pack and then spraying in semi-gloss and scratching. Had to make do with the cyclotron. Basically just two mdf discs with plumbing washers backed with more aluminium and then red A4 folder plastic.
The pack is held very securely with plastic zip ties (a total of 15!) but well hidden. Greeblies like the brass barbs were left over from another prop build. Labels were extras printed for my proper proton pack.