We really loved the trailers for Cowboys & Aliens, and when we heard 7-11 has deluxe led lightup gauntlet cups, we decided we needed to get them and mod them for the premier, and as additional easy dragoncon getups.
I was quite lucky, and found the exact pattern for Jake's vest at Walmart the other day, so Teamhair is slavishly making me a vest now.
A good ex Disney freind obtained the cups for us, and shipped them last week. They are $6.99 each. People have found various ways to remove the inner cup, but my weapon of choice was my heat gun. I just heat up the inner sides of the cup until it seems to have softened a bit (Maybe 30-40 seconds) and then with a pliers and a twist, fold the cup upon itself. It comes out quite easily.
The 7-11 cup isn't super accurate, but for the price can make a nice looking prop, if repainted and given a little TLC. I'l be adding some additional flashing blue LEDs from halloween necklace donars, as well as [hopefully] adding a removable lightup plexiglass HUD.
It fits teamhair's hand fine, and you just use a simple cut of insulation foam to pad the inside, and get it to wear properly.
My ham fists however barely fit into it, and I scrape the hell out of my hand getting it on or off, so I came up with a hinge to open it that appears to work fine. It only opens a few inches, but thats plenty of additional space for my to fit my hand inside, with a foam wrist guard on. I also cobbled up a simple compression clasp system. I'm also joining two cup lightup "tops" so I have the gun lights at both the top and bottom.
You need to leave at small space on the hinge side so it can open a decent amount. Just a few additional inches open allows me to put my wrist in it easily with a foam wrist cuff on so it will fit firmly on my wrist.
The clasp side is pretty simple. I just used a flat headed screw for the peg, so it'll sit firmly, and won't come out. (I used superglue gel on it as well for additional strength.)
I just squeeze the bottom together slightly to release that catch, and open it up for quick removal. I used my dremel sander on the edges and outer surfaces of the cut of plexiglass to hopefully match the surface of the gauntlet better.
I shaped that cut using a heat gun, and once softened, with my work gloves on pressed it into the curved shape of the space where it was then gel glued to the cup.
These are the led flasher necklaces I'll be using to add more lights.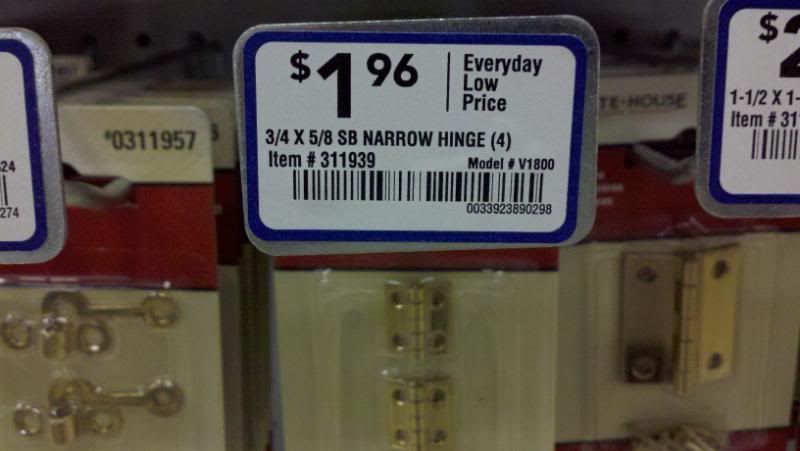 These are the hinges from Lowes (You could repurpose the screws for the clasp on the opposite side, but like the hinge screws, you'll need to clip them shorter, and probably want to grind the sharp tips of them down a little.)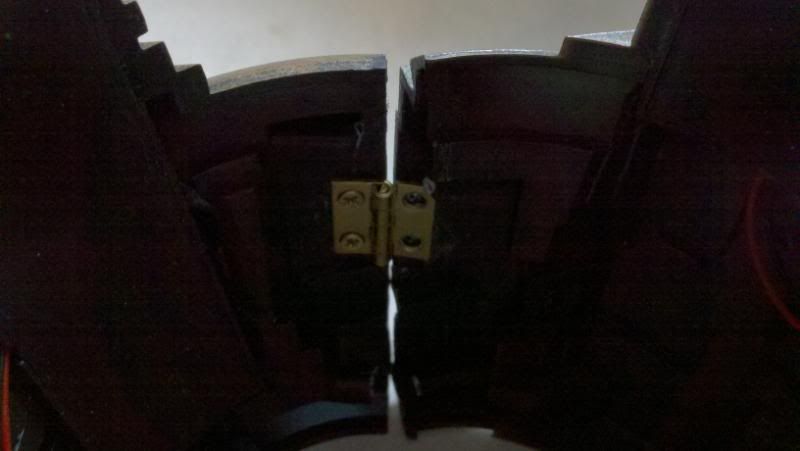 Here it the hinge attached inside the cup. I superglued it to one side to get it to stay where I wanted it, and then driled the holes and added the screws. The screws were clipped down to slightly more than 1/8 inch so they wouldn't stick out too much, snag anything, or cut people with sharp tips sticking out.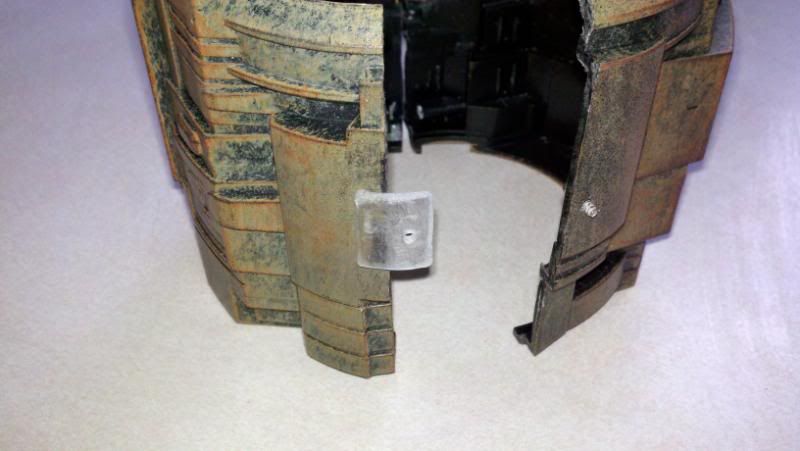 Here it the clasp attached open,
And here is what it looks like closed.
As work progresses, I'll add more pics.