Small Update:
- have had the stickers for these guys for a bit and finally got the pieces together to get them done, still need to put the no ghost logo on them and would like to find better hair pieces for ray and peter. The stickers were from a lego guy that did a short and limited run on them, was lucky to snag a set. Still 2 stickers yet to use which are for the containment unit, which I have yet to put together. I have my ecto hallmark ornament behind them and there almost to scale.
- Picked up a stay puft bank and got my one and only retro action GB, Ray.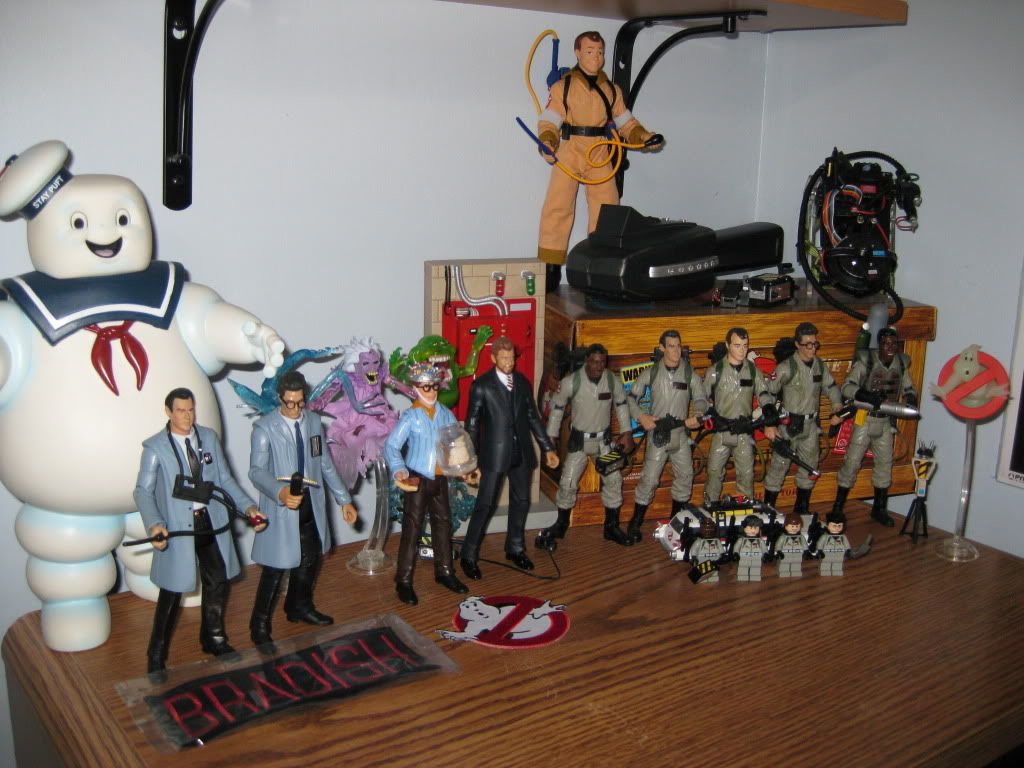 - My issue 40 of cinefex just arrived today which has the GB2 article, which I put with my b&w copies of the GB1 article from them aswell (didn't have anymore actual copy's).
- finally got my hands on the RGB complete collection (everyone knows what that looks like by now),