So it has been a while but I have some updates.
This is a few steps after (I lost my camera for a bit). After gluing and clamping I used wood filler, sanded, painted and added the yellow and black decals.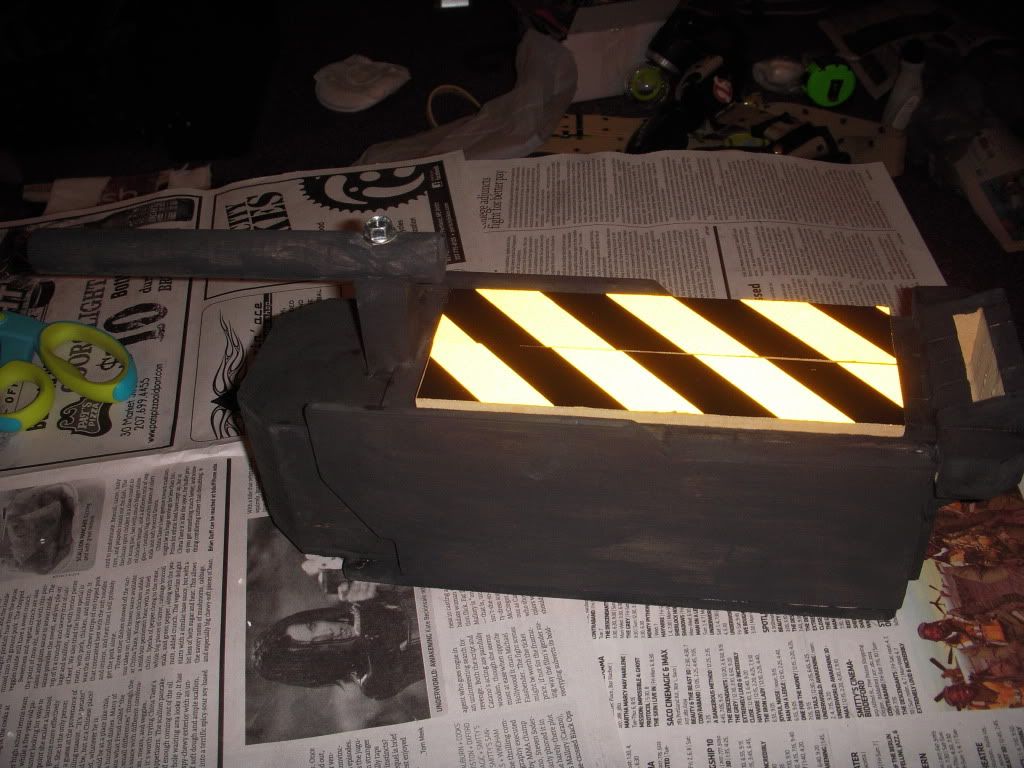 I built a plate to mount the light and switch to. That can be removed to replace bulbs or batteries.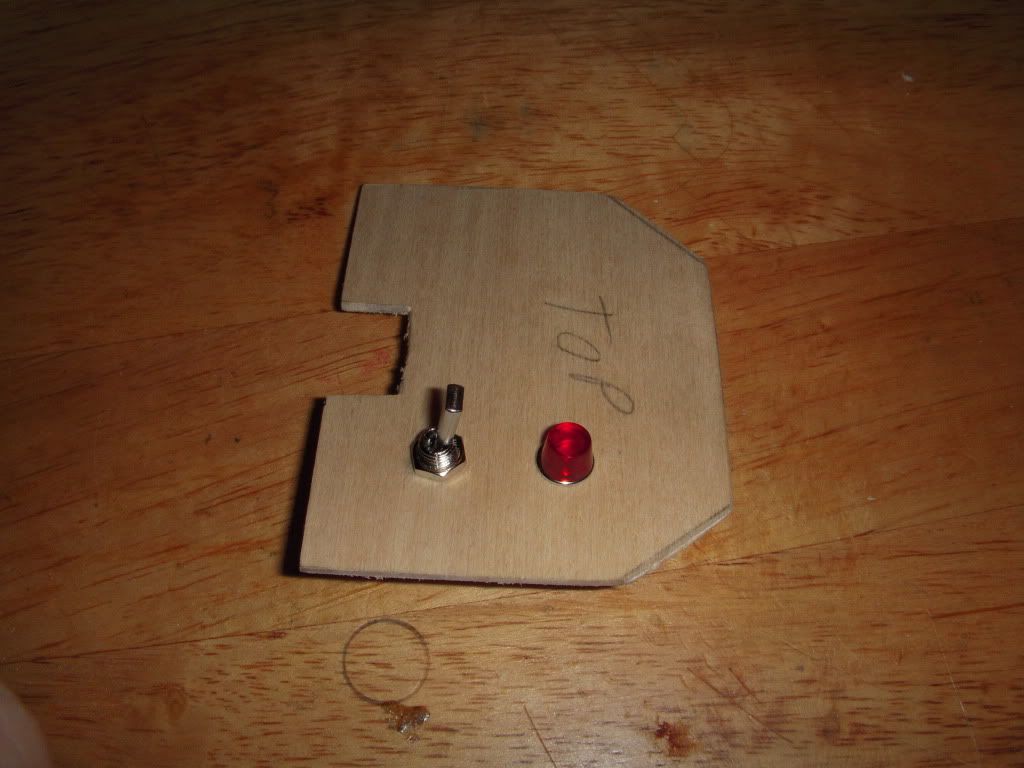 I decided to plate the entire back to rid some of the lines from the gluing process. This is back plate with the hose connector.
This is what it looked like after a final coat of paint with lights (yellow filter) and switches mounted.
These are the side plates.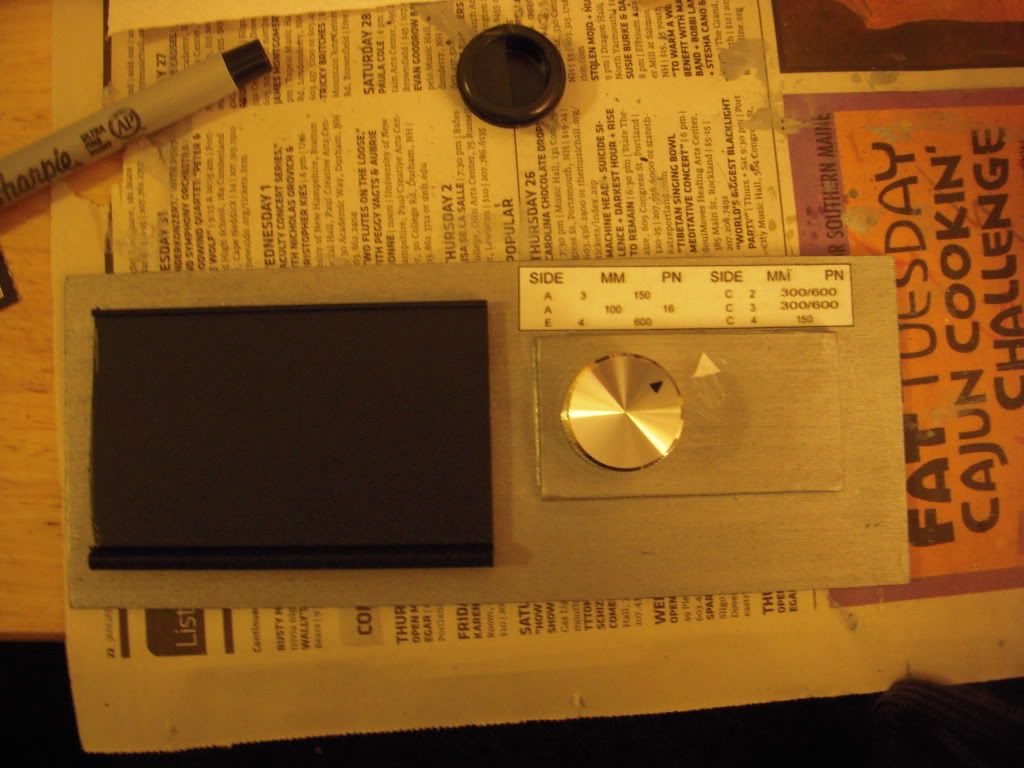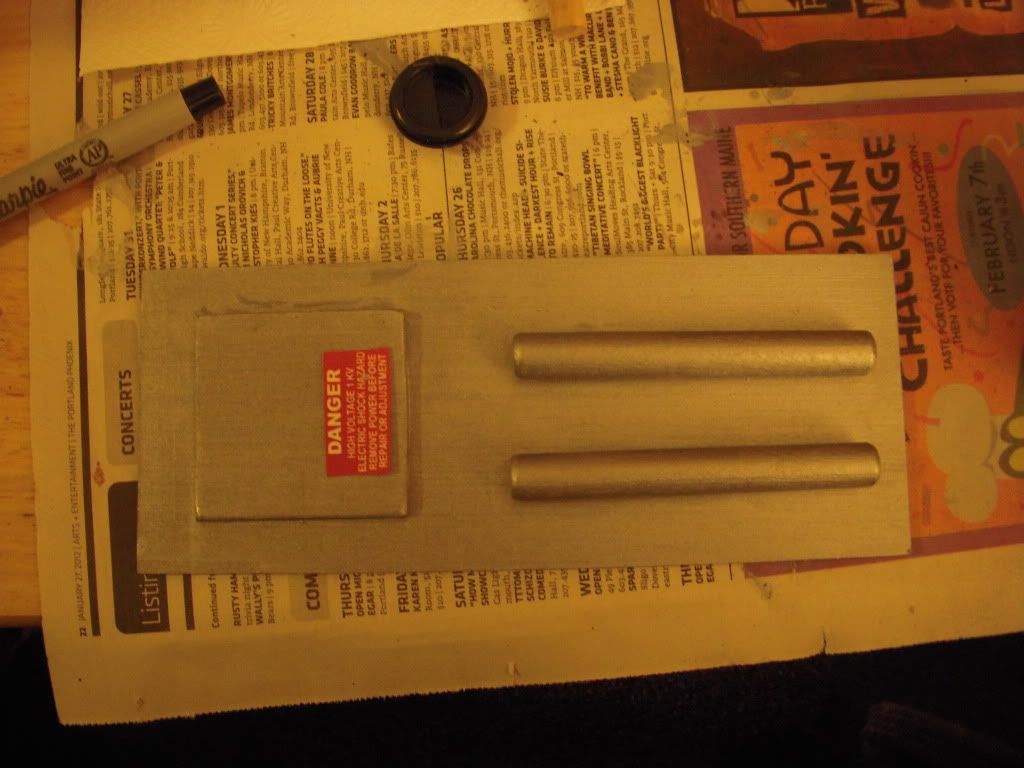 And this is the DANGER decal on the back.
.
I also just ordered a smoke emitter for model trains to mount inside.
I know it is not 100% but for a build done 90% out of wood I think its pretty good.