By
Riggs45
- November 26th, 2014, 9:45 pm - Posts: 318
- November 26th, 2014, 9:45 pm
#4820481
Hello Boils and Gouls,
I have read many the build thread on this site and have been waiting until I was done my build to post. I wanted to do a mostly "search function" build and then post it. I figured this would be a good way to do it as I wanted to focus all the fun on the build, then relive the experience by doing a thread.
Before the build I have to tell a cool story. I went on facebook late one night and saw some awesome pictures of my friend Hoot's pack build. I sent him a message asking how, and especially how much. He replied and I realized there was no way I could pull it off. Fast forward a couple months, just before I'm about to go to my first Con to meet Ernie Hudson. A strange package showed up at my house. My old buddy Hoot has sent me a flight suit complete with name tag, logo, elbow pads, leg hose, pistol belt, chemical gloves, and a letter welcoming me to the organization. He said he thought it would be cool for me to be able to wear it when I got to meet a lifelong hero. Talk about good karma, the man is a Saint but it doesn't stop there. I get to the Con in Niagara Falls and meet up with Hoot in the line up and he says "Oh yeah, almost forgot, this is for you.. ya know, in case you do decide to build a pack." he then hands me a Matty crate box. Its a thrower! I owe the man so much because that was the straw that broke the camels back. There was no way I couldn't build a pack with the huge head start I was given. So thank you Hoot!
So enough of that, off we go. I joined the site and starting reading threads like crazy. I would like to point out Alan Hawkins, syckotheklown, Silverstreak, Jay, Mat, Gush, Filandruis and Venkman30. I read those threads over and over before and during my build. (As well as many others, but this is already long enough)
Sorry for the long intro, if this was the Oscars the music would have played me off long ago, but credit as well earned in this origin story.
For my pack, I chose what features I like from the different variations and went with them using the Sony Lobby and Minnesota pics as reference. I made a GB 1.5 kinda pack.
So I started out back in July with a Studio Creations Shell, which does require some body work.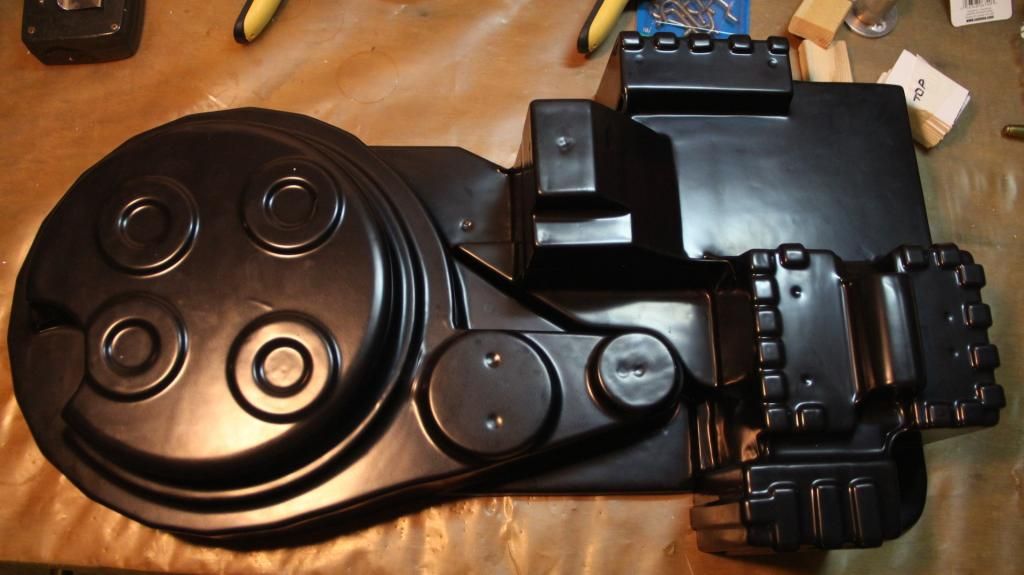 I started with some sanding while it was in 2 pieces so it was easier to handle and get into the nooks and whatnot. I used a 400 Grit to do the light sanding inside and out.
The shell has some webbing from the vacuform process where the plastic overlaps. So I marked them all on the cut lines with a gold sharpie and got out the dremel.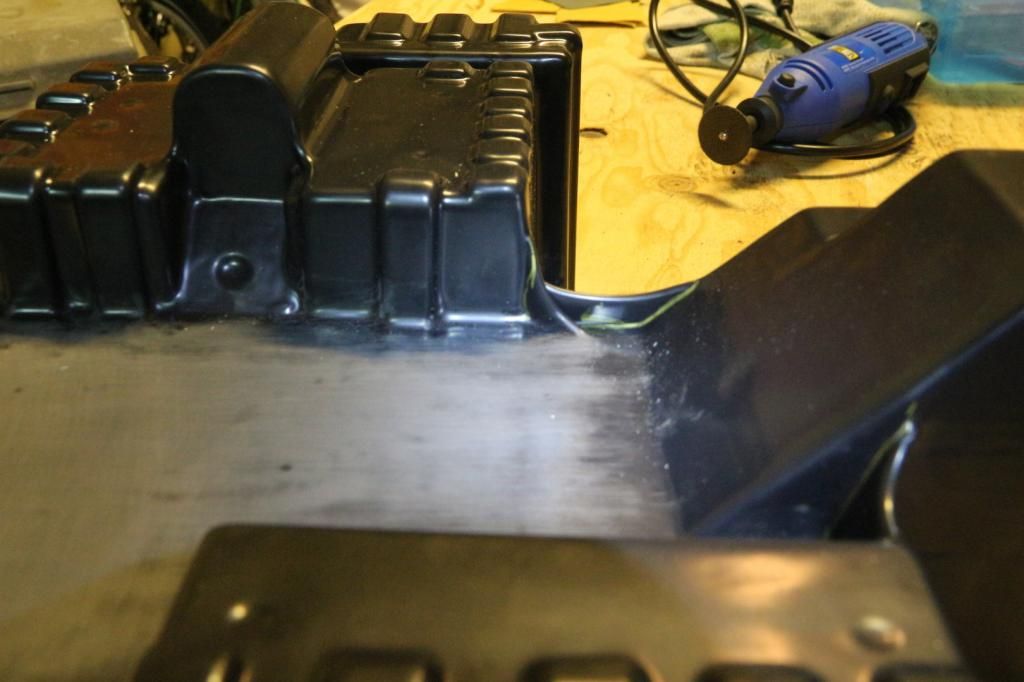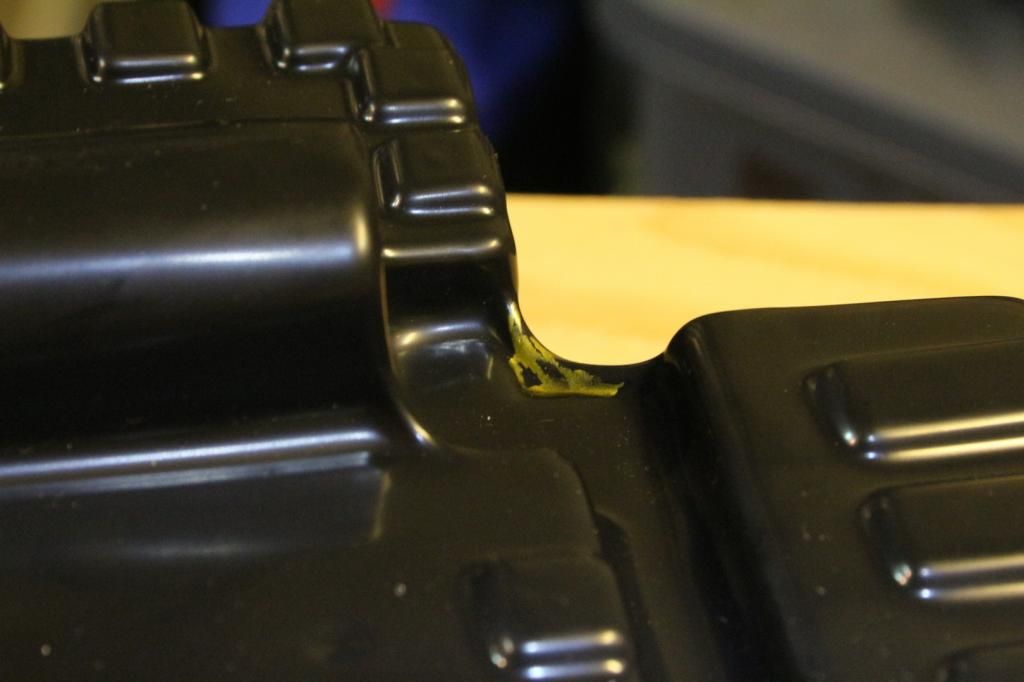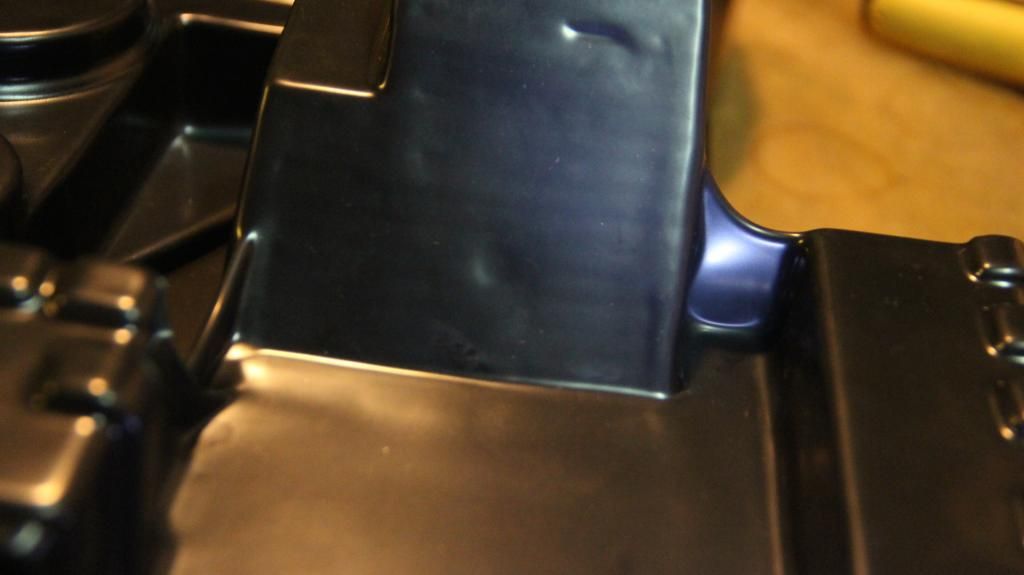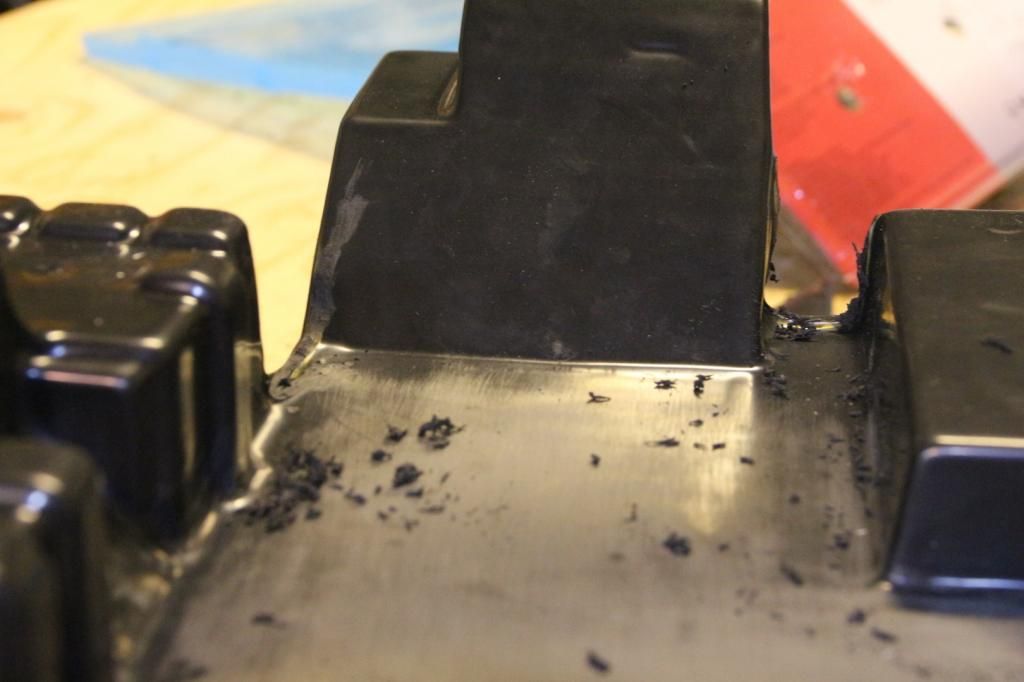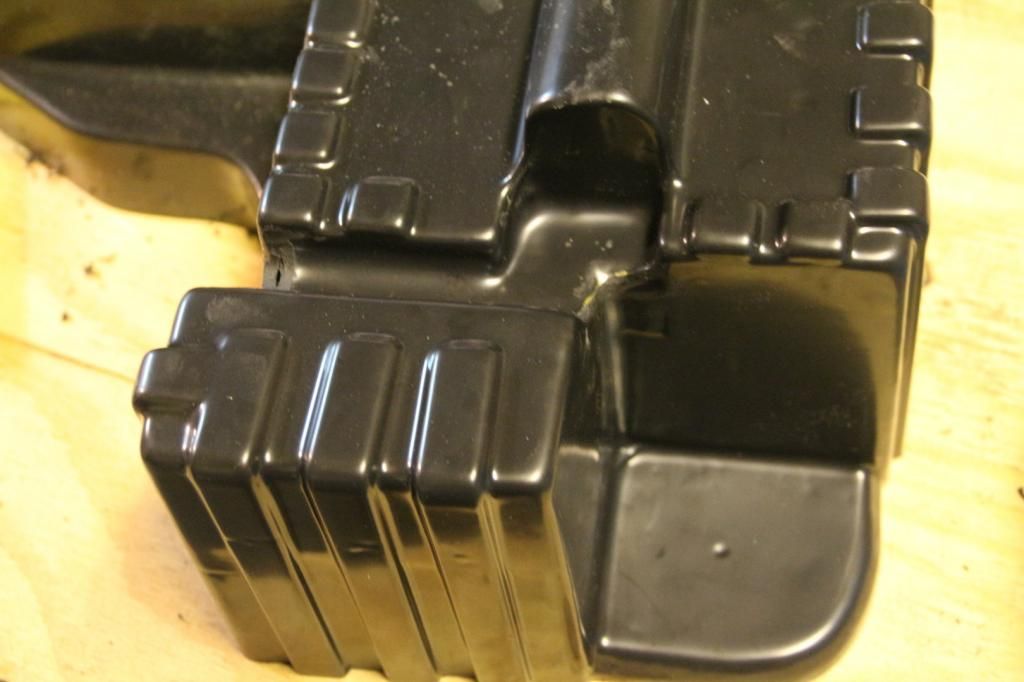 After the cutting out the webbing, sanding using a heavier grit to smooth out the cuts. I think it was between 150-250 Grit. I used the block to straiten the cuts and to save my hands in the tighter places like between the powercell.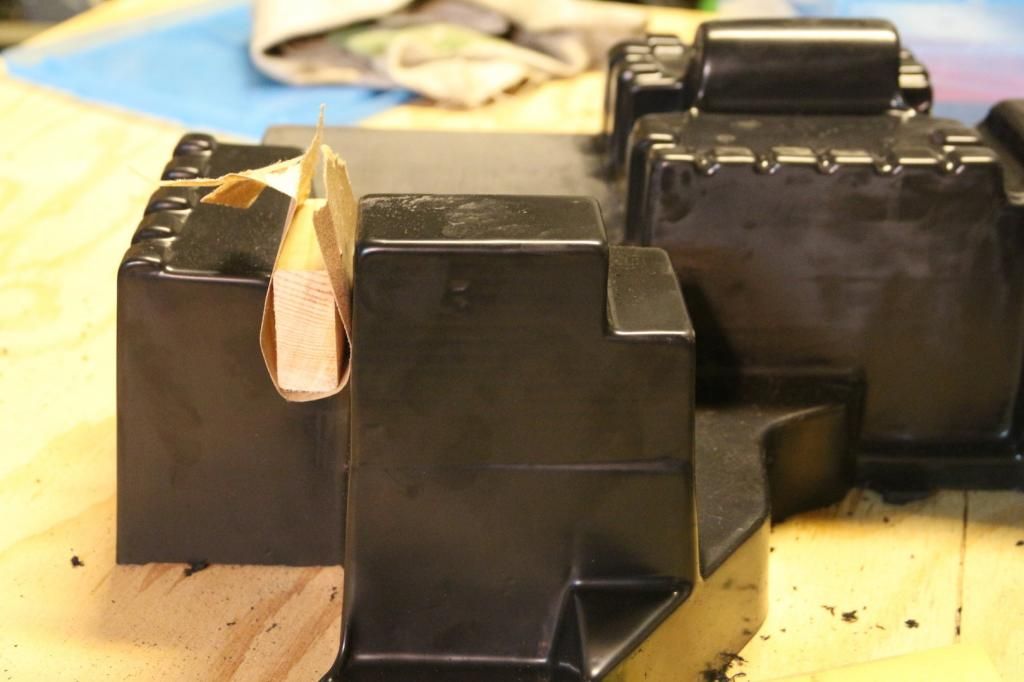 When I dremelled out the webbing areas I noticed a couple spots where the fold of the webbing had left a hole when the fold was cut out so I added JB Weld Plastic epoxy to fill in the spots and add some rigidity to the weak spots