... interesting.
It's bears a slight resemblance to another piece of Ghostbusters tech we've seen before -- but I might just be
anomaly hunting
at this point. This meter certainly look like it has more functions that it's '84 counterpart.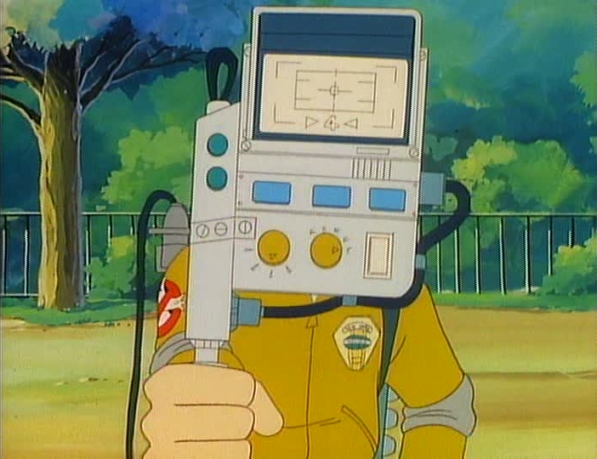 I can clearly see a red button in the lower right. Is that a green button above it, or am I just primed to see that because of... you know...