- May 30th, 2012, 5:00 pm
#393080
I recently found what I think is a
very
close match to Venkman's Orange Shirt worn in the "Fountain Scene" of the first film.
The only big differences I spotted is the button color (orange instead of wood/tortise) and the fact that I had to add the elbow patches (which I suspect may have been aftermarket, anyway). I suspect that these may have been alterations by costuming to make the shirt "pop" on camera a little better (contrast for buttons and elbow patches). If anyone knows, I'm all ears.
I got it several weeks ago, but I kept it under wraps for a reveal at Phoenix Comicon for the rest of my team. Now that PCC is over, I'll share with the rest of the class.
Without further delay... here's my shirt.
It's a vintage L.L.Bean... chamois material (like heavy flannel).
There was no fountain to twirl around, so the food court behind our booth would have to do.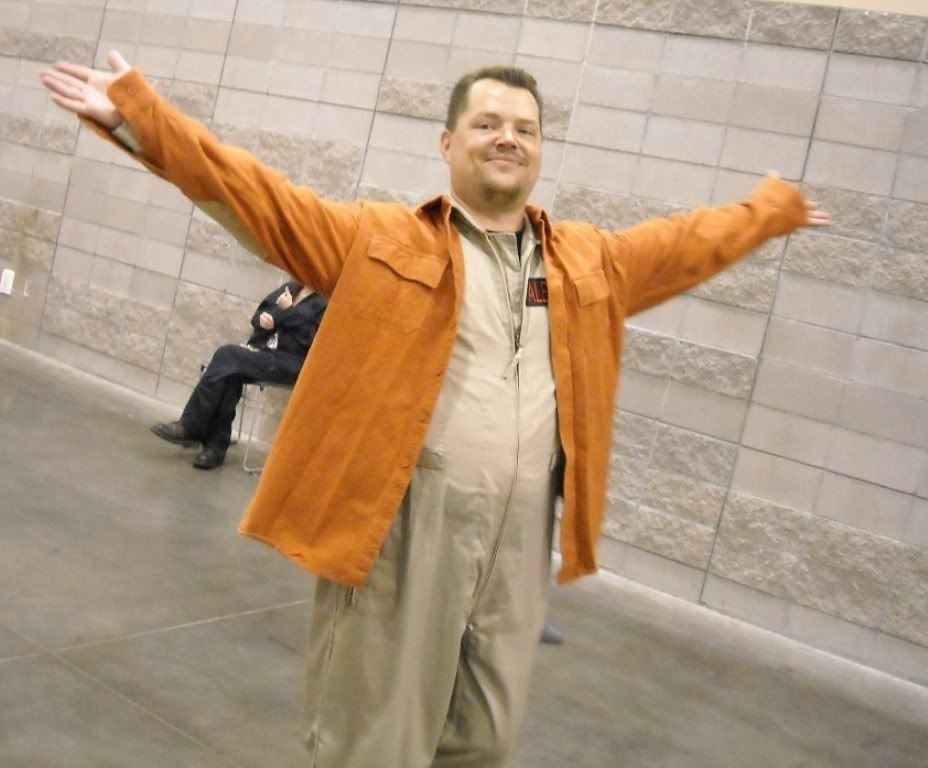 There was an awesome L4D2 Witch near our booth... she would cry and then scream at anyone who disturbed her... all.day.long.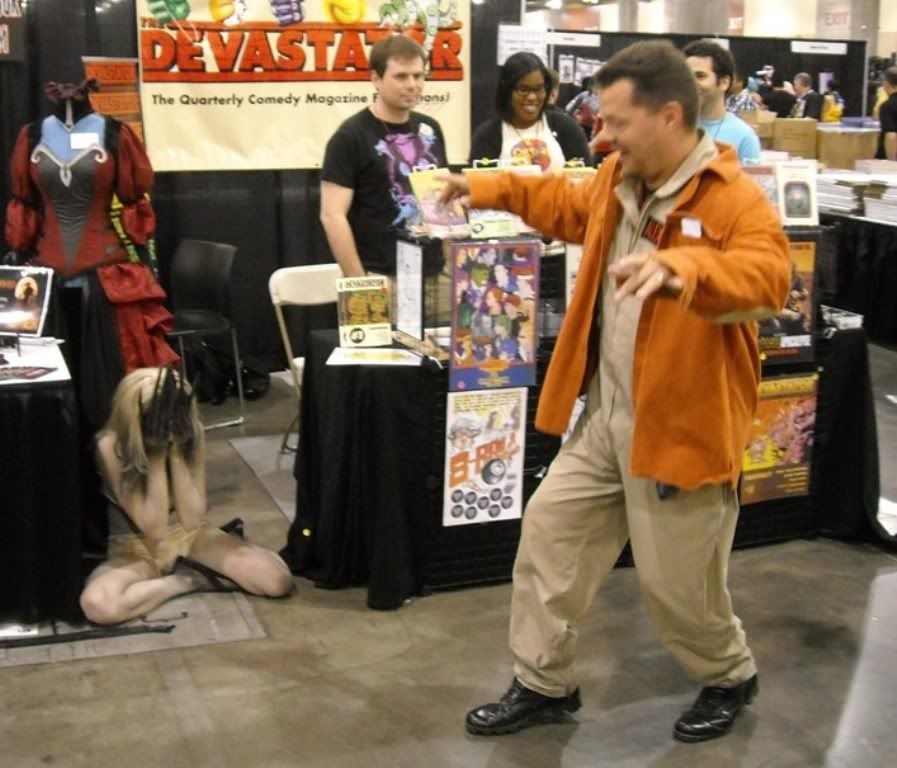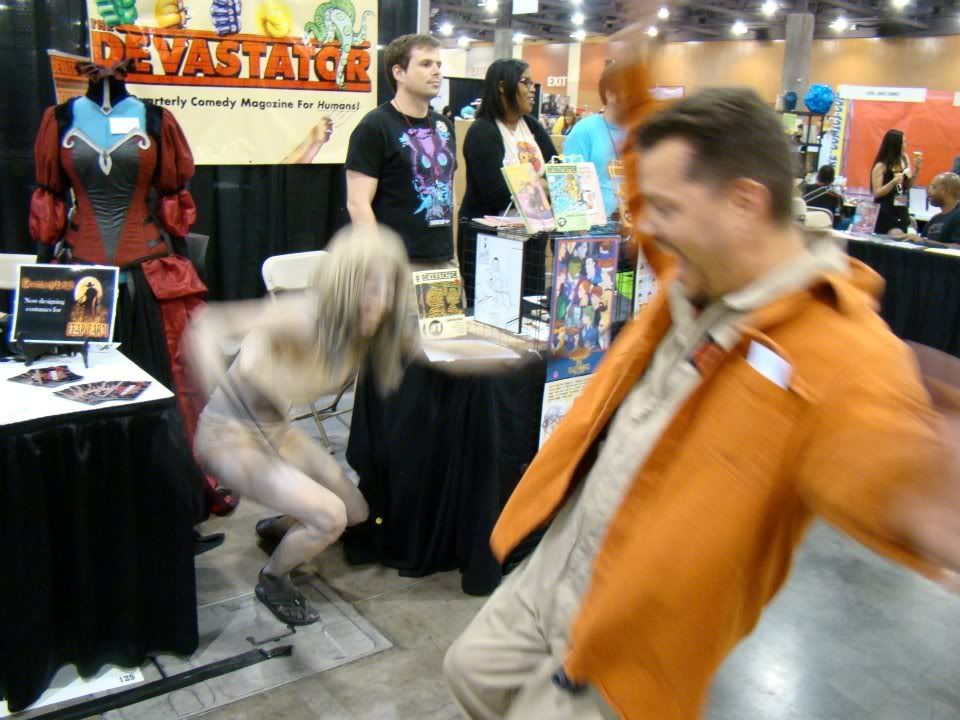 Driving the truck for the Zombie Walk on Friday with our GB2 Janine.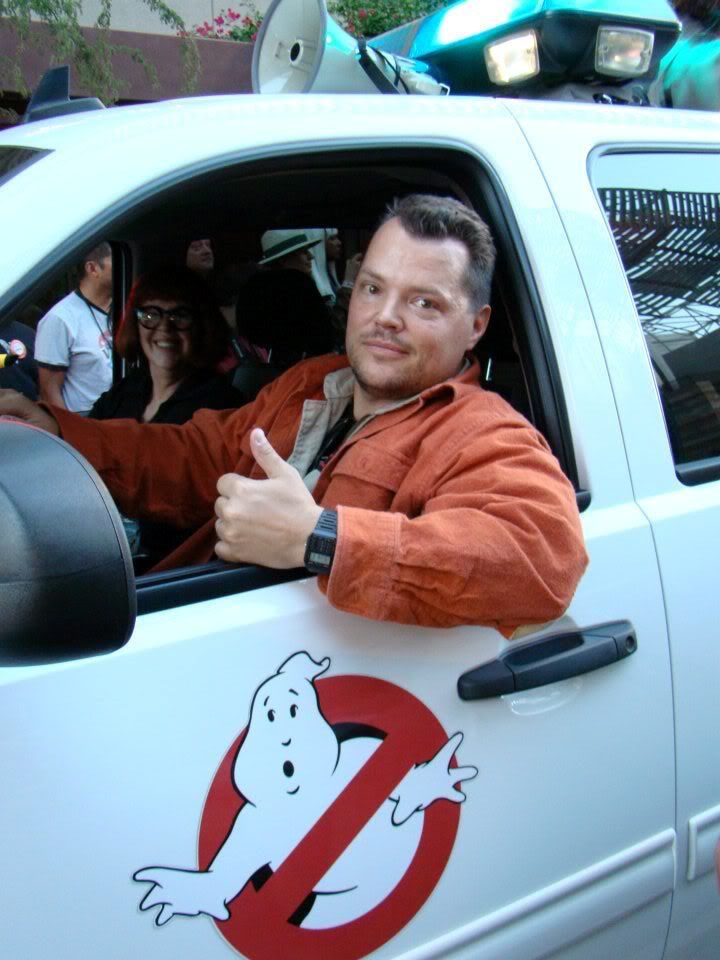 Also of note, the shirt cost me under $20, including shipping.