- September 8th, 2015, 12:58 am
#4843109
OK so me and my daughter recently have bonded over Ghostbusters. I was lucky enough to get the Blu-Ray double pack with both movies a couple months back. Ive been a long time fan of the GB Movies and a Long time Prop Builder as well. I decided last week to start my first proton pack build from scratch. First thing i did was print out Stephans plans from here. Then I began making the pieces out of 1/2 foam board. After they were sanded and smooth I added Foil tape to make them flatter and stronger. I then vacuum formed HIPS over the pieces to make a plastic shell. This is What i have so far....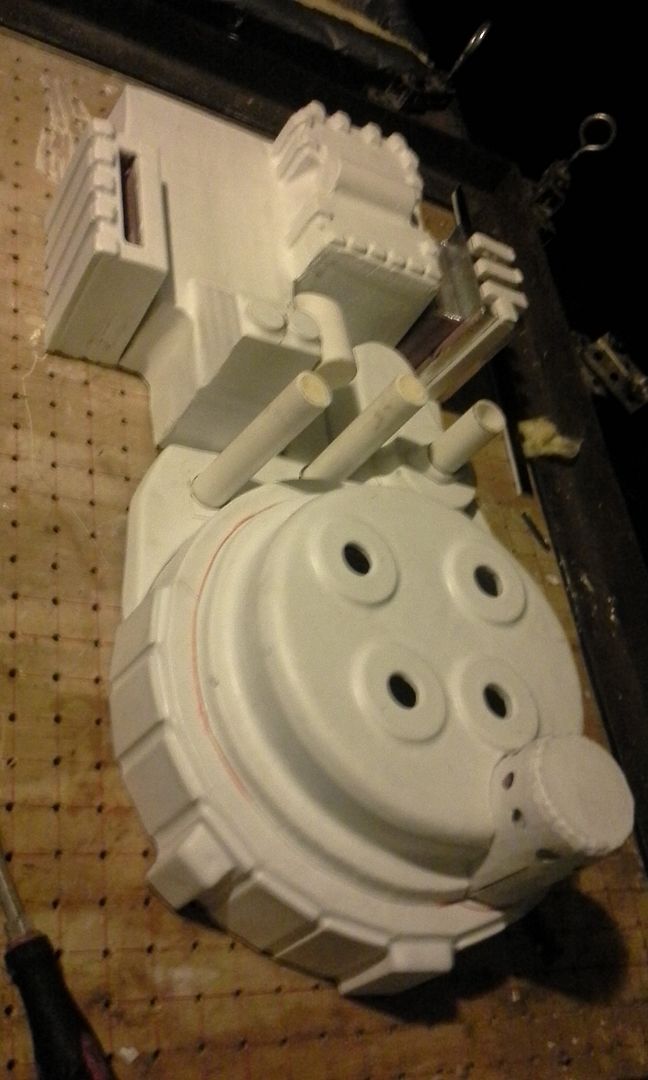 THE BODY:
So some of the foam parts I left in the plastic and used the whole piece. Some parts I removed the foam forms to reuse later on my next kit. The parts I removed the foam from was; The cyclotron, The the spacer trim, the corner piece,, and as for the N-filter i didnt use foam to form it, I used an empty bottle of STP brake fluid to make the form. I hollowed out the foam in the power cell for the leds and wiring, and I hollowed out the spacer so i can get access to the back of the cyclotron and n filter to add lights, screen, and lenses.... all that jazz. I then glued all the cut and trimmed pieces together and they fit perfectly together every single one.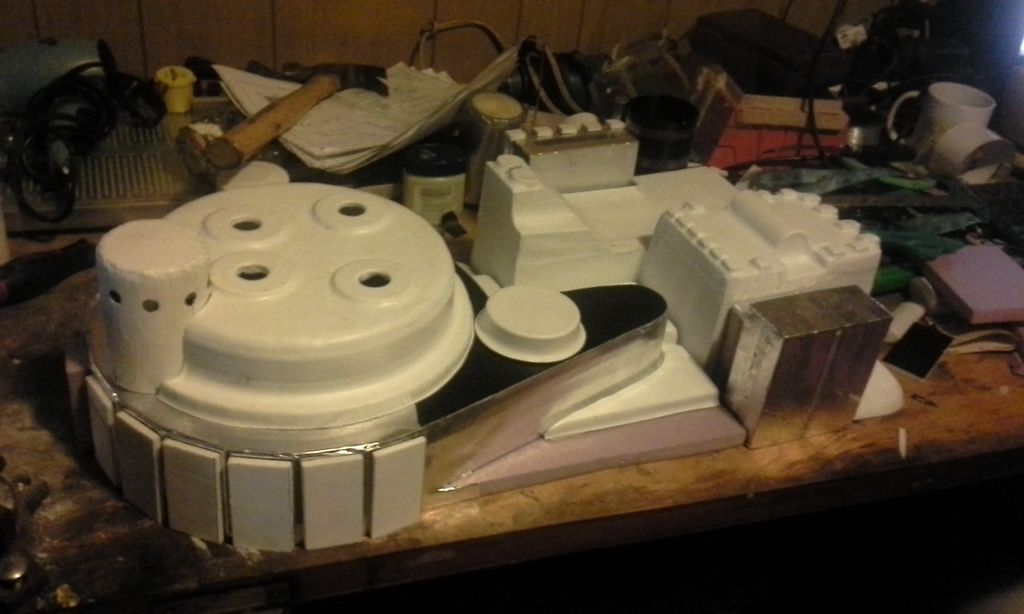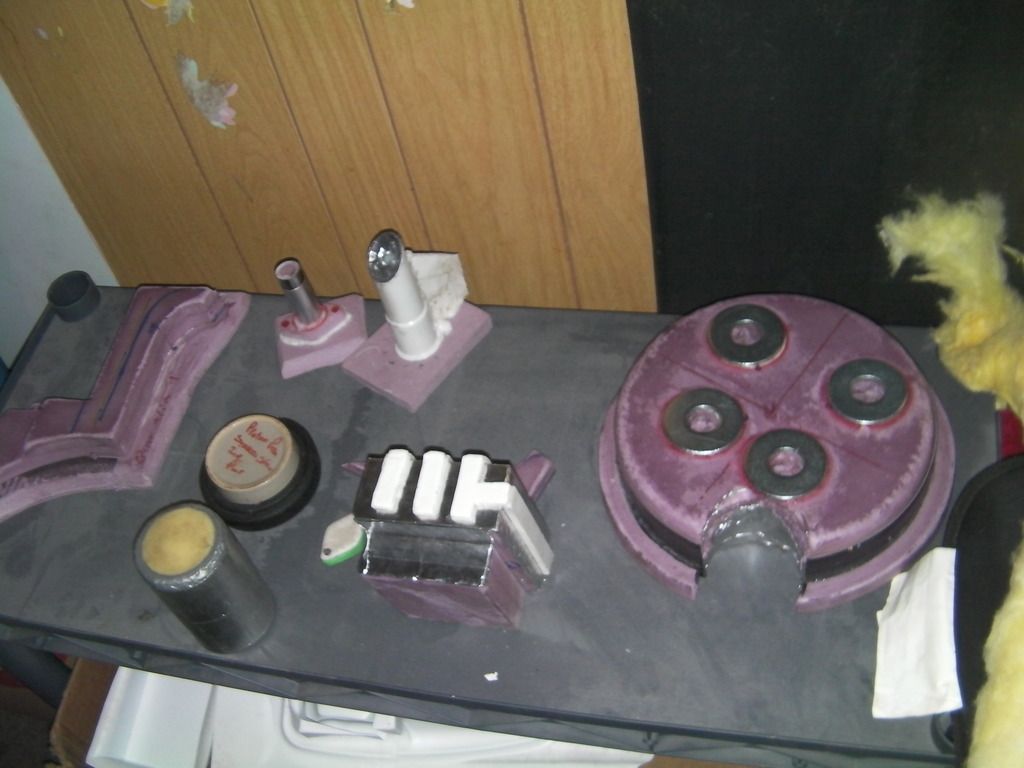 THE N-FILTER:
I came up with a great trick to get a cool desired weld look easily.!
For the N filter form, I used a small bottle of STP brake fluid. I cut the top off and on the bottom around the edge i used a bic lighter to make it look like welds. I basically held the flame on it for a sec, pressed the side of the lighter on to the soft plastic edge, and made a small impression that resembles a weld spot. I repeated this while slowly rotating my way around until i had the desired look. I then filled the indentation at the bottom of the bottle with casting resin to make it flat and I sanded it smooth. I Wrapped it in several layers of foil tape (no air bubbles or seams) This way it would be a wider base so the weld part was recessed inward and the formed plastic would come off of it. filled the form with expansion foam and placed it in a round jig (piston ring compressor tool) so it would not warp from the foam. Then I vac formed over it and pulled out the bottle from the formed piece. TA-DA. It really looks like a weld, its really cool! i can reuse this for to which is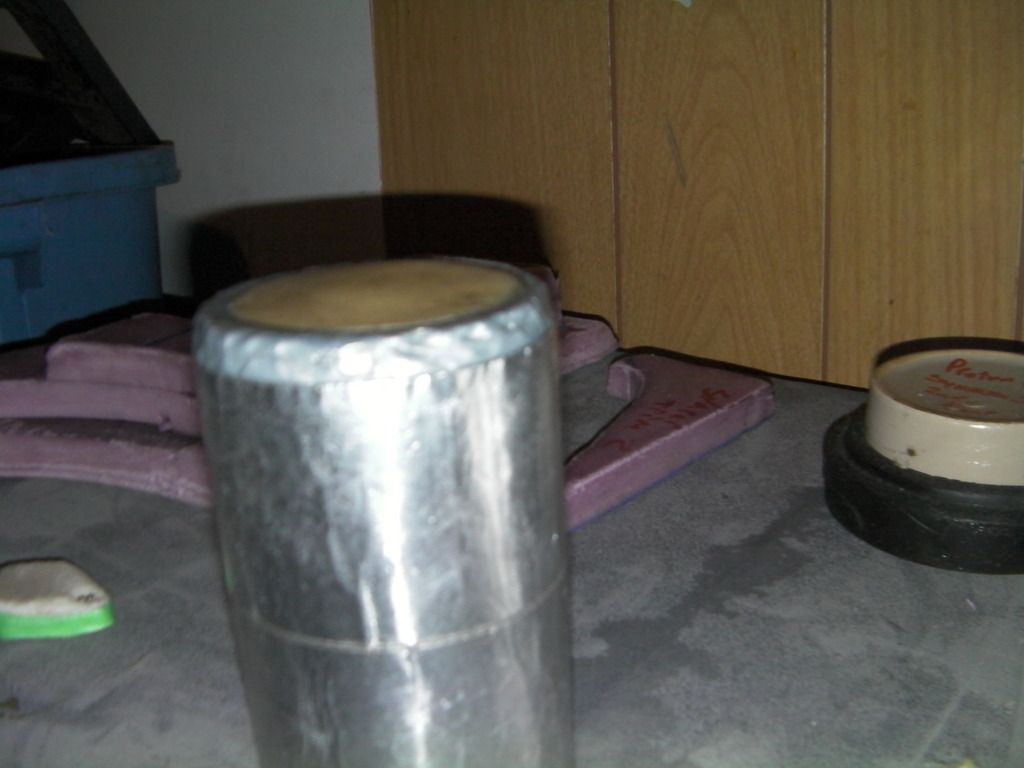 CLIPPARD, TUBES:
For the PPD, Clippard, and the tubes coming of the cosmetic spacer trim, I used 1" PVC pipe. its O.D. is about 1.2" so i figured hell with it. I cut a round hole straight through for each one and on the PVC pieces themselves, i scored the bottoms and glued on a square piece of plastic and popped them up trough the bottom. The PVC for the clippard however is securely lodged deep into the foam on the spacer, and glued tightly.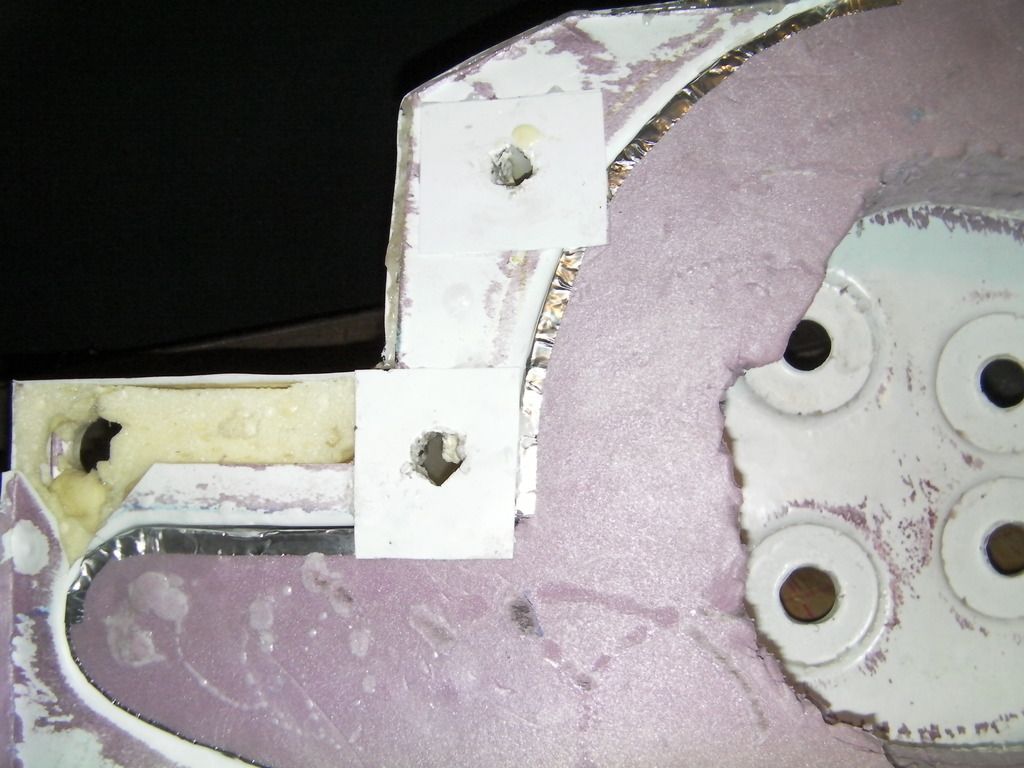 PPD:
I then made the PPD by using a 1 1/2 sink drain tailpiece. I cut it to size and then i did another neat trick.
I put a squar of foil tape on a piece of foam giving me a nice flat smooth surface just big enough to fit the oval ended cut on the PPD. I Hot glued it angle side down onto the smooth foil. I then stuck a drinking straw down the center into the foil and foam and then put a dab of glue on the tip of the straw and stuck it back in. Then I poured a small amount of casting resin into it and let it cure. I peeled away the hot glue and behold! it had the hole right in the center and was flat and filled in. I then sanded it a bit and flipped it over and filled that side with resin (after cutting the straw down)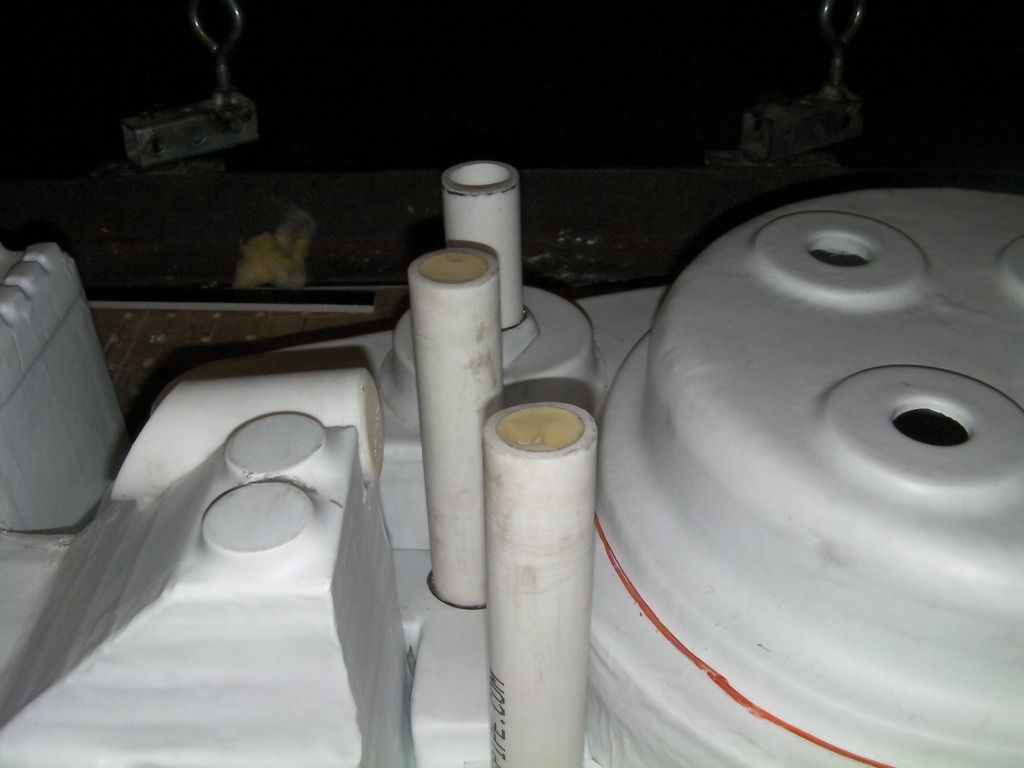 THE WAND:
You know what, that's a whole nother' story for another time lol.
THE BOOSTER FRAME:
So I haven't started on this yet, but I got it all figured out. People are gonna jump for joy at this one. Ok for the Booster from im going to buy 3 simple things.
#1 A ribbed automotive serpentine belt.
#2 A foam floor square (they look like squar puzzle pieces often in kids room in various colors)
#3 A window Blind Wand. (those sticks you turn to open and close your blinds)
THE BUMPER:
Im going to probably make a steel and bondo or wood and bondo frame to vac-form over. Id like to double layer it for strength. The shock will be layered washers like most people do alternating size.
ELECTRICAL:
I got some circuitry in a forum to do my own wiring.
PAINT AND FINISH:
Going to use DupliColor Adhesion Promotor after i throughly clean with solvent to remove any impurities AS EVERYONE SHOULD! Then im going to do 4 or 5 coats Rustoleum 2X in silver. Followed by six-8 coats of clear. After that ill give it a light buff. Next i will spatter tiny specs of Plaster of Paris around corners and edges. Then I will spray the whole thing in Hammered finish satin black. Then i will flake off the bits of plaster of paris revealing chips in the paint exposing the silver underneath. Giving it that "not-so-gentley-used" look Then i will wet sand using very fine grit around the edges and corners aswell. this will give it the effect of weathering. Ill use a regular flat black to sort of blend areas to make them appear dualler then the satin parts. When its all done ill use AquaNet Hair spray in the corners and caverns to give it a dirty grimey look in those hard to reach places.