- December 12th, 2015, 12:46 am
#4849475
So as I continue working on the details of the car, part of the appeal will be the mobile containment unit I plan to construct that will not only fit in the car with the rest of the equipment, but also be able to be used at conventions as well. I've been giving this some more serious thought as I've actually started putting together my pack and seeing what I can and want to do. So here's going to be my little journey towards a compact, portable, and interactive ECU!
Here is the beginning rendition seen in previous posts: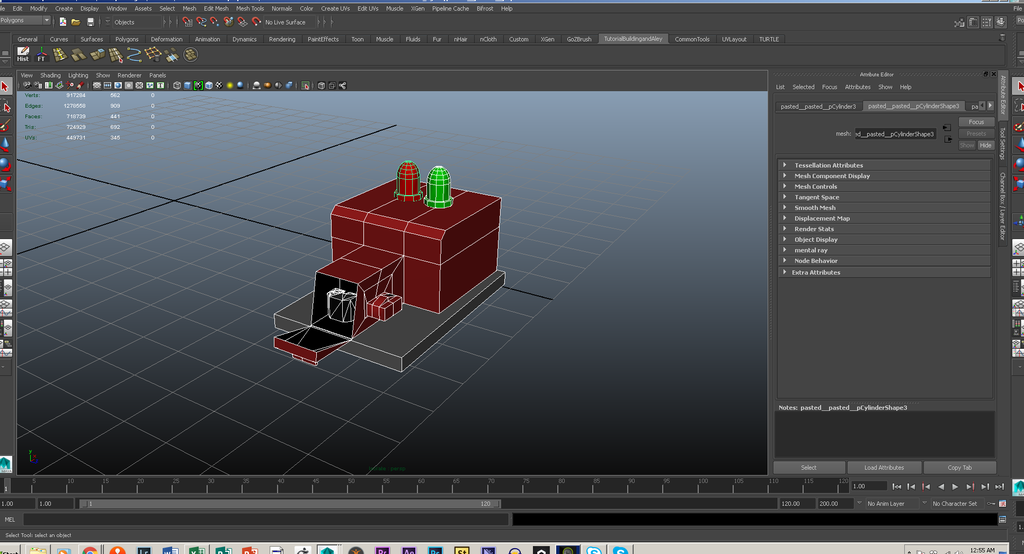 Very basic shape right now. At first was keeping to the basic design we know and love. But obviously, I cannot completely abide by that design while using this in the car. So I first focused on the "neck" - where the trap will go in. I tilted it to the right (as it will be on the left side of the car). I also shaved off the left side of the ECU so move it closer in, making more room. I'm debating to make the neck somewhat on a swivel head.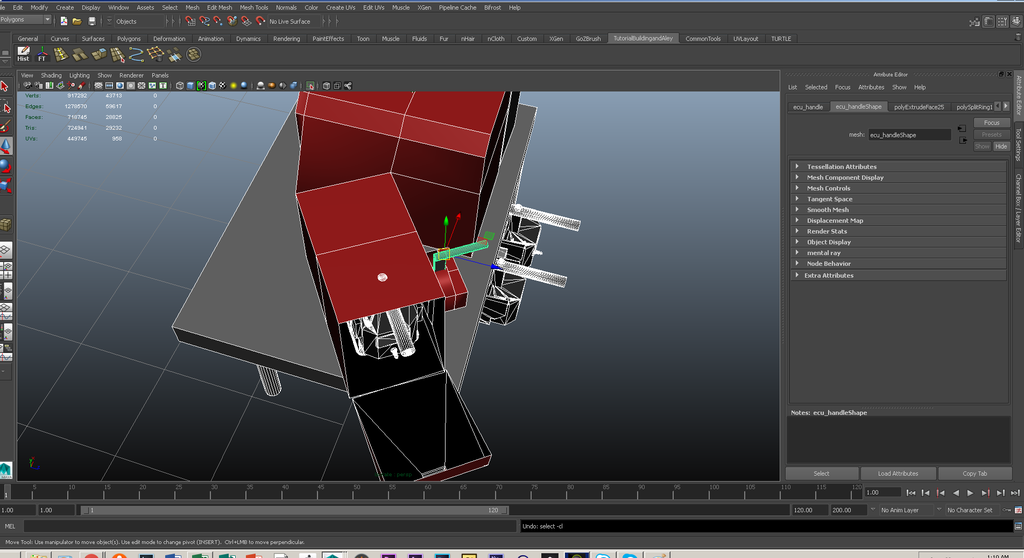 Next, I chopped off the back end and added a new piece. This will remain in the car and will be the ECU's "port", connected by some kind of hard line connections that will "power it". This is a new element I've not thought out yet, but it makes sense to me.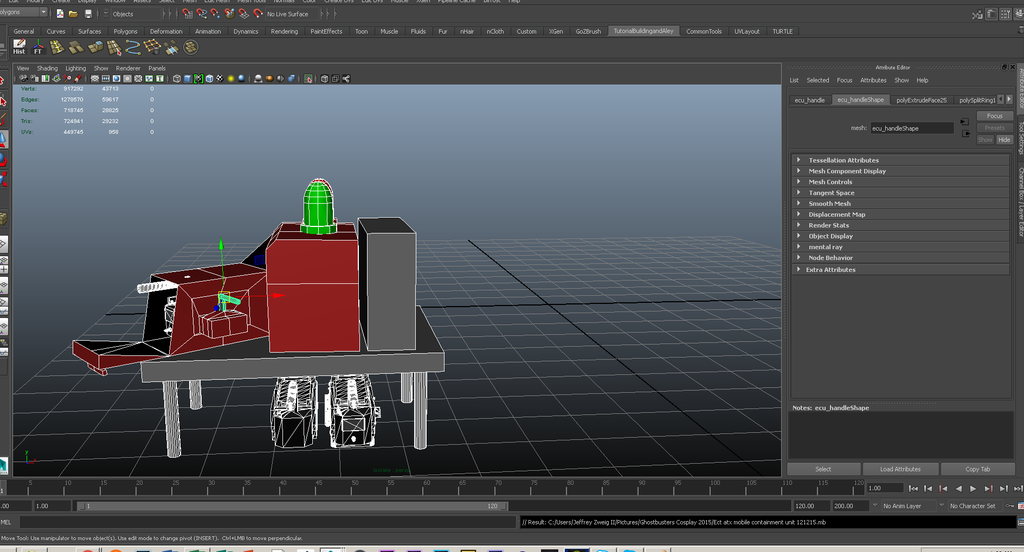 Next is dealing with switches to go through the trap cleaning sequence, as well as powering off the ecu when not in use. This is a mock up of what will be some kind of toggle or button switch board I've been researching to use. Something small and compact, and won't require the user to lean into the car if they are running through it on the road.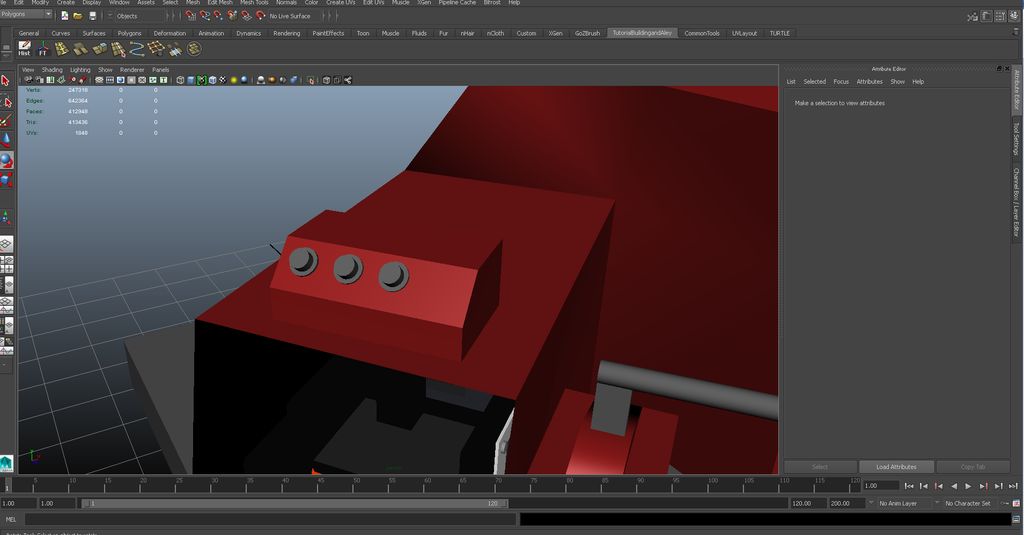 A final change for the evening. I modeled out some more, what I feel, would be appropriate red/green lights for this ECU. Something clear, on the front that the user and audience can see, and not crazy obtrusive or adding any ends that could break off.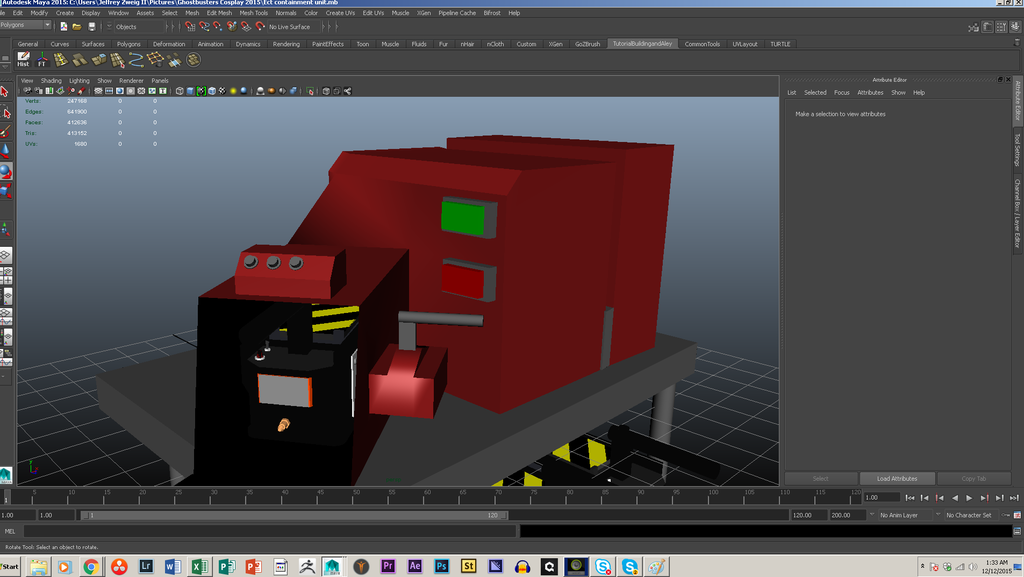 I will be updating this as I go about working on the conversion of my Ecto and other equipment. This will be a "later aka as needed" project until I get my uniform put together.
Comments are welcome!