- December 16th, 2015, 3:37 pm
#4849719
So part uniform, part pack side project going on here. I've never been the biggest fan of the belt gizmo from the films. So I decided if I wanted to do it, I was going to do a bit more towards the style from RGB. However, I also wanted it to have a function. To activate the pack without the wand.
Here's my rough photoshop concepts
Front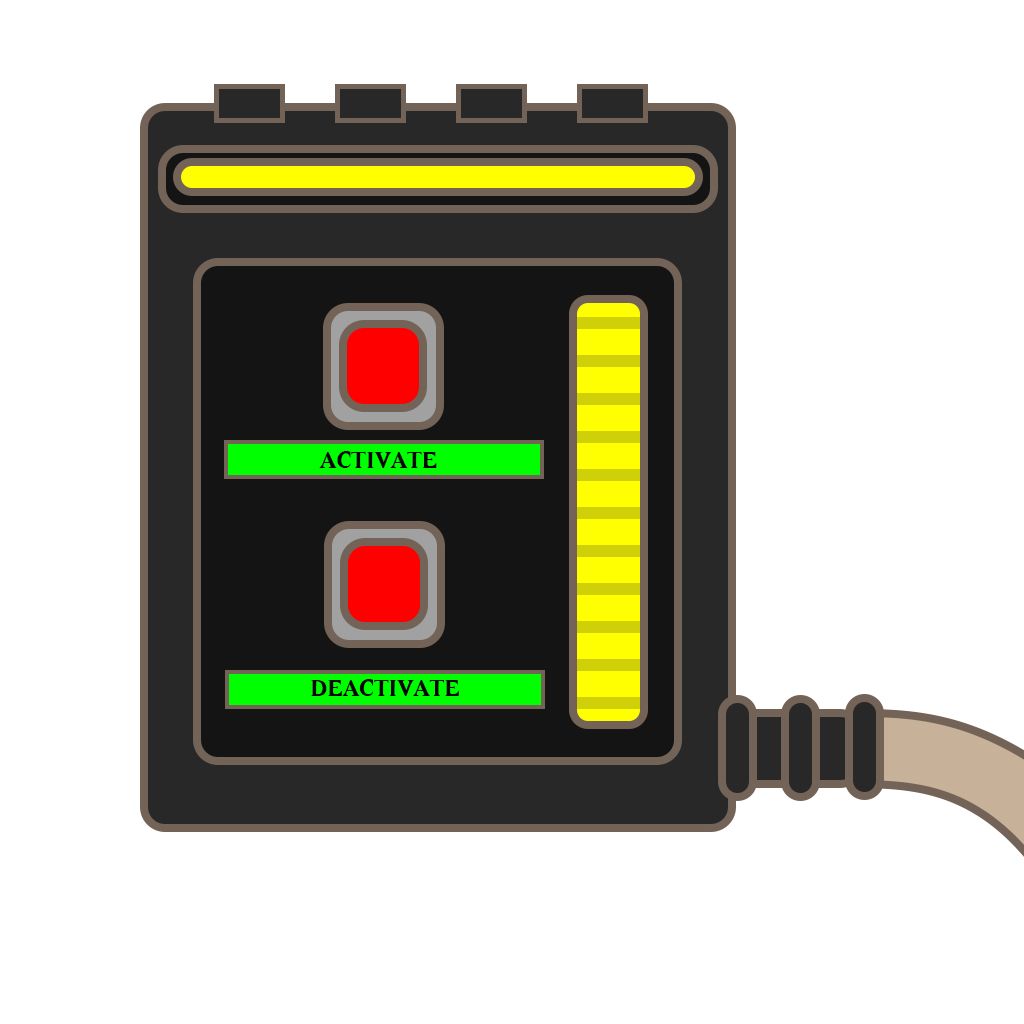 Front and Side with the Plug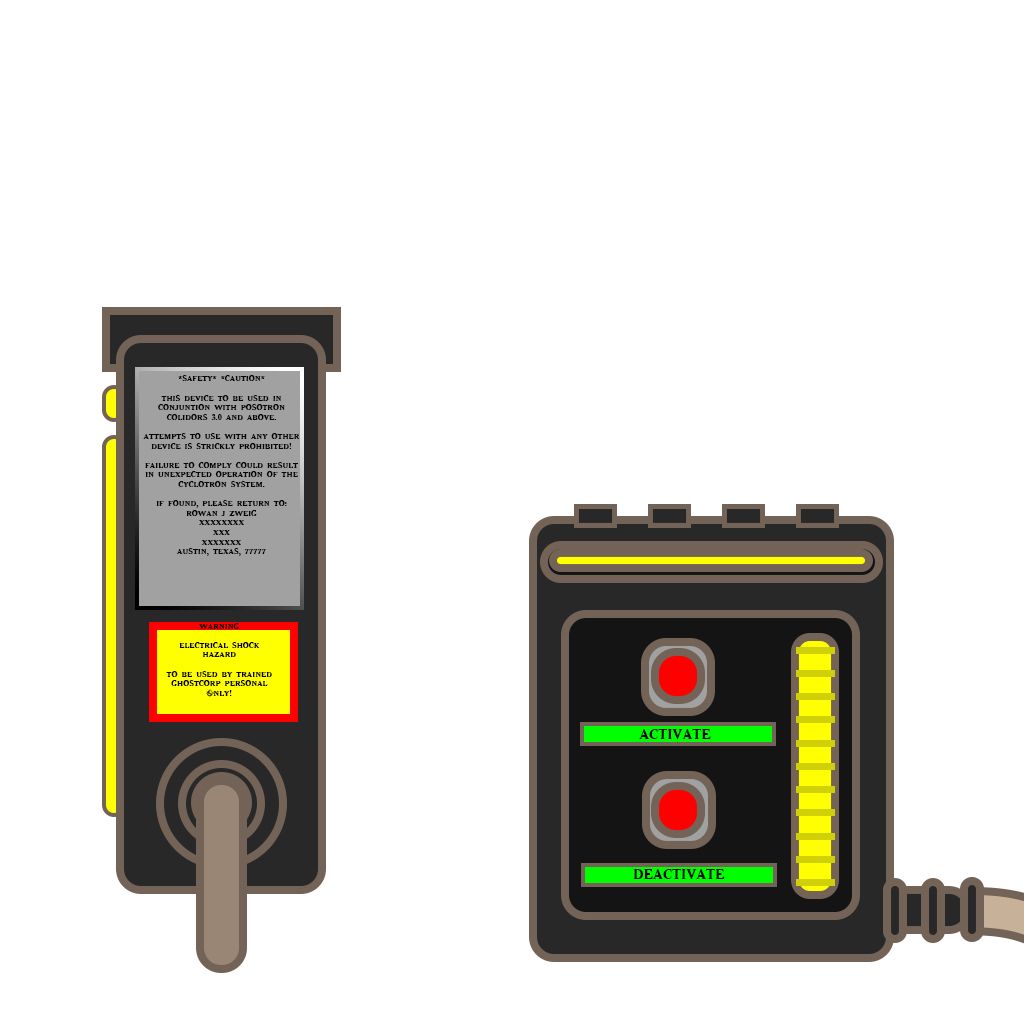 I have it a look to make it seem like an extension of the pack (similar colors, ribs, and light bars.)
Afterwards, idealy, I thought another set of switches might be needed, or somehow isolating the lights in the gizmo itself - so that it could either:
A - turn out without affecting the pack, so the gizmo would run by itself.
B- a second connection inside would be linked directly with the pack itself, in case I wanted to turn on the pack alone without using the wand. This would also be helpful if I wanted to do some kind of alternate GB costume and wasn't using my wand.
The plan is also to have this detachable like I plan to make my hose, so it can be an optional attached to my pack, or if I want, attached to the belt somewhere.