By
EctoRalph
- April 26th, 2016, 10:09 pm - Posts: 67
- April 26th, 2016, 10:09 pm
#4861809
Hi all, this is my first attempt to post my progress on my pack build. To give you a little background I caught the GB fever January 2015 when I stumbled across GBFans and realized that a life long childhood dream could actually come true...to build what I have always thought to be the coolest prop in movie history, my very own proton pack. There was soo much good information that what seemed overwhelming actually became possible. I set a goal of having it functional by Halloween. It took every bit of last year to pull it all together and I had a blast on Halloween.
But as another great member on here says "ghostbusters is for life not just Halloween", so I am ready to kick it up a notch with your help. I would consider my set up to be about 70-80% finished. I would like to have your suggestions on improvements I could get done in the next month before Megacon in Orlando. I will start other threads on my other gear soon also. I appreciate your help and if I am posting something incorrectly please let me know.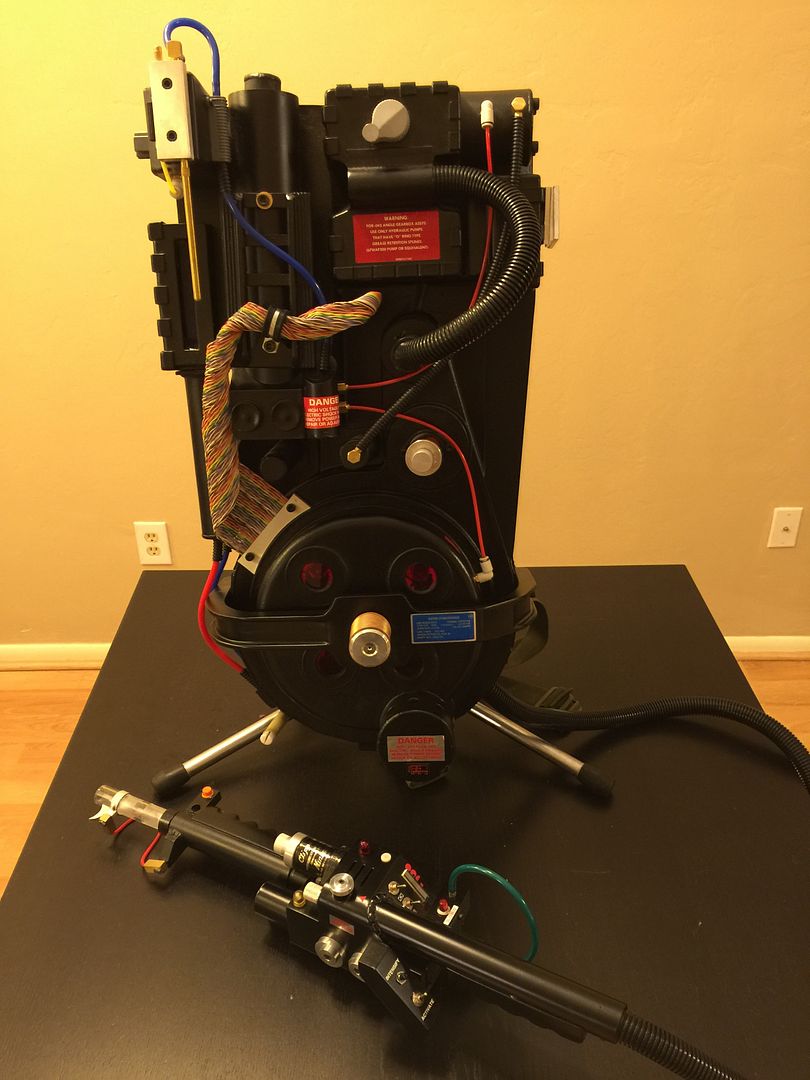 This is what the internals look like: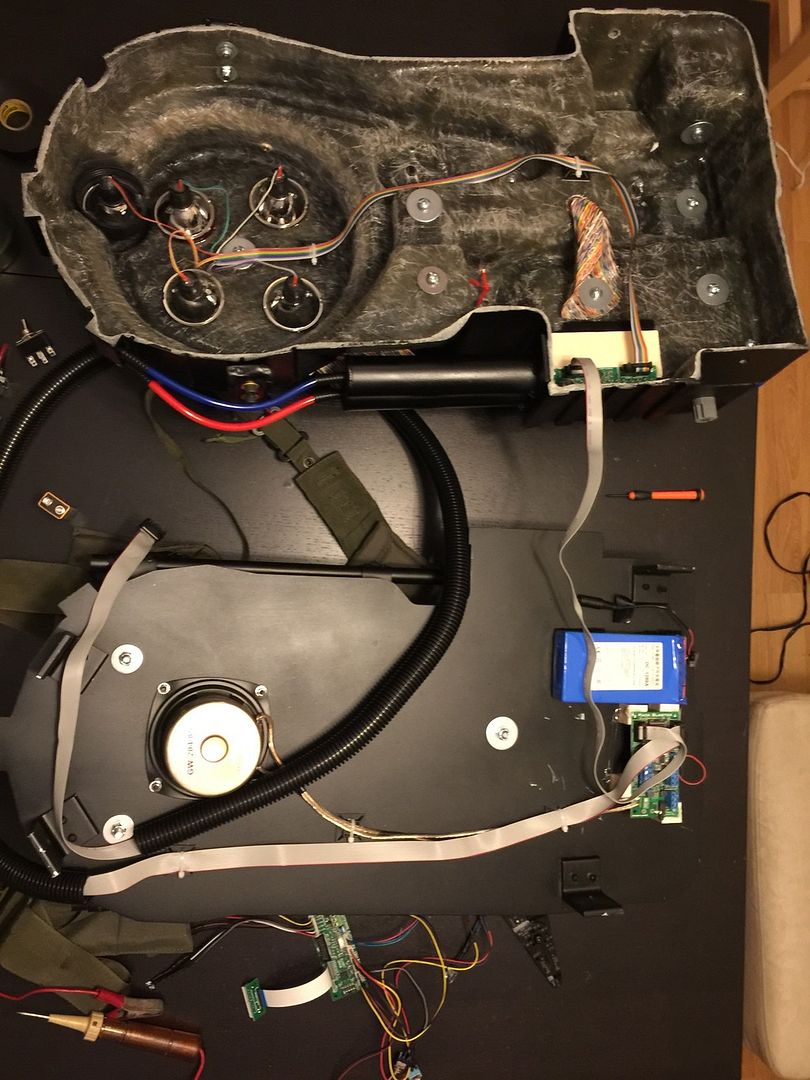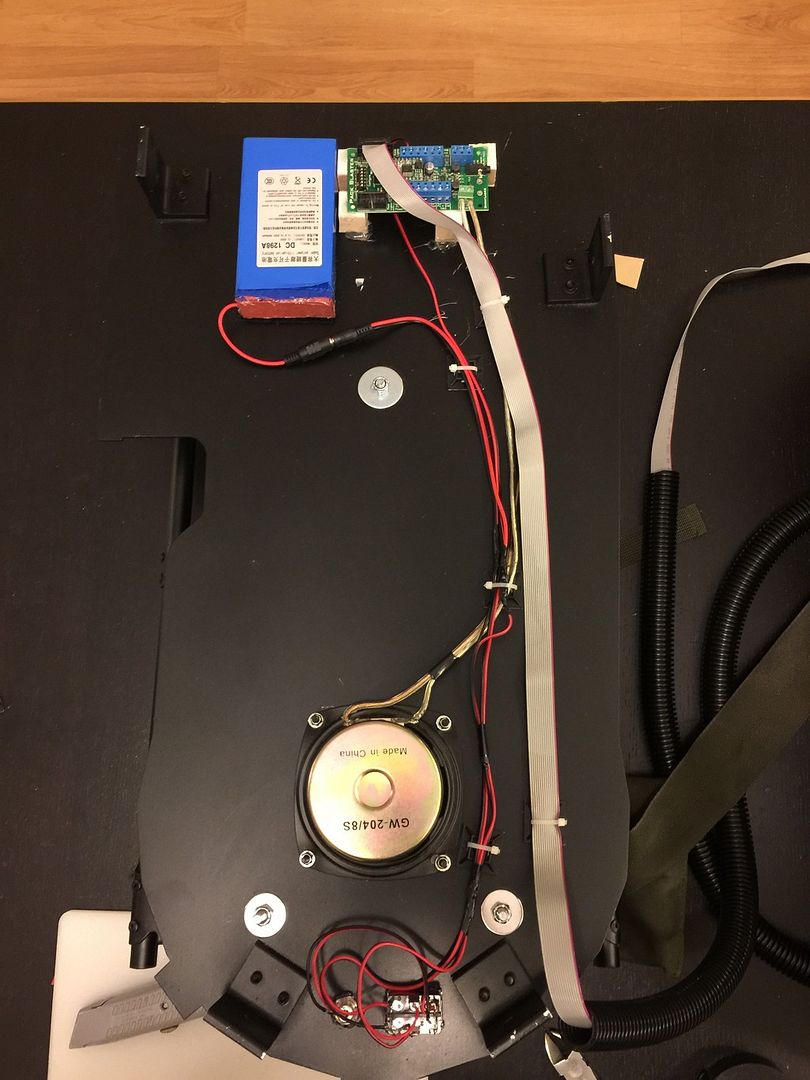 Here is a pic from Halloween with my pup Slimer, and my very understanding wife...lol:
The shell and mobo are GBFans, the electronics are from crix, the resin parts are from HeavyProps, and a TC thrower.
Thanks
EctoRalph