I had some time to work on my pack the other weekend. I mounted a few parts to the pack, and was able to mount the s-hook on my thrower.
Bought some 2 1/8" s-hooks from Home Depot, and bent them in my bench vise using a MAP torch and a pair of vise grips. The result-
Next up was the HGA. I happened to be making these this past month, so I was able to make one Spengler style for my build. I took a look at a bunch of reference photos to confirm placement. I took the HGA and moved it until I was happy with the location. Once I achieved that, I used a scribe to outline 2 sides of the HGA, and then I used a caliper to mark where the center of the HGA was, based on the location of the other 2 scribe marks-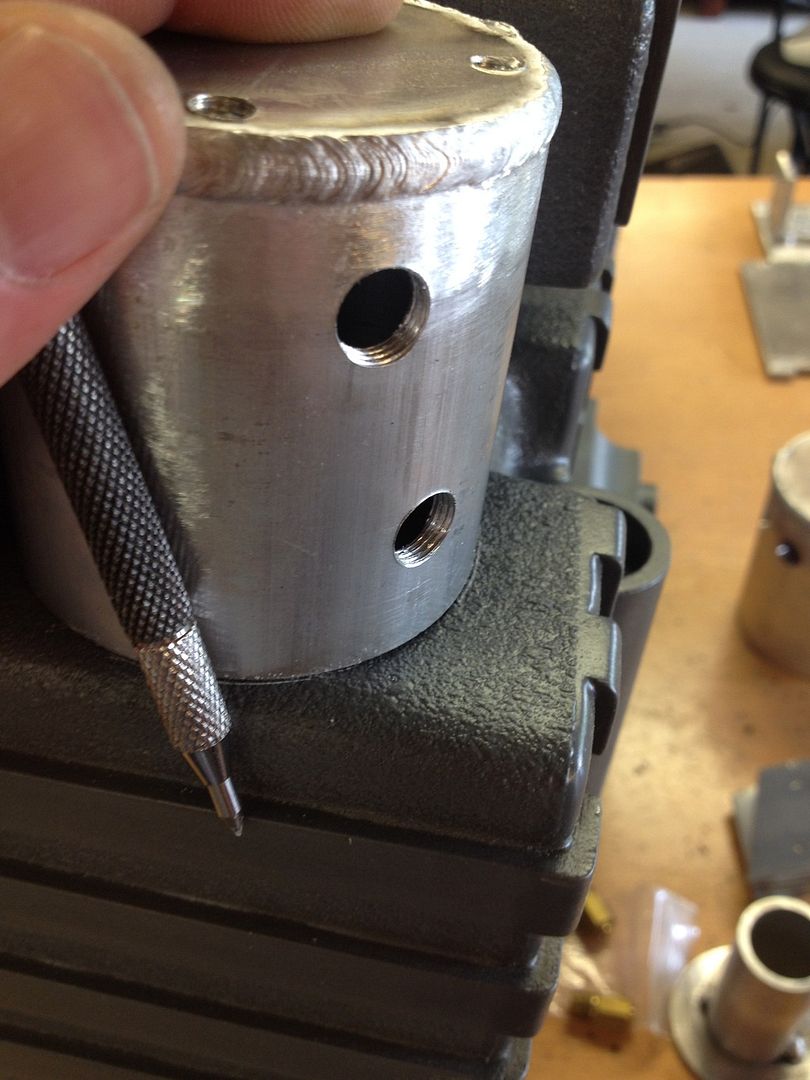 Next up was the N-filter. Installing this part is why I love using this shell. It has a nice thick reinforced wall for an easy installation of the N-filter. I measured the height of the pocket (2"), and then used my scribe to mark off a 1" line for hole placement. After I had these 2 holes drilled, I used some layout fluid to make off where to drill out the holes on the N-filter-
Nothing special about mounting the Vac line-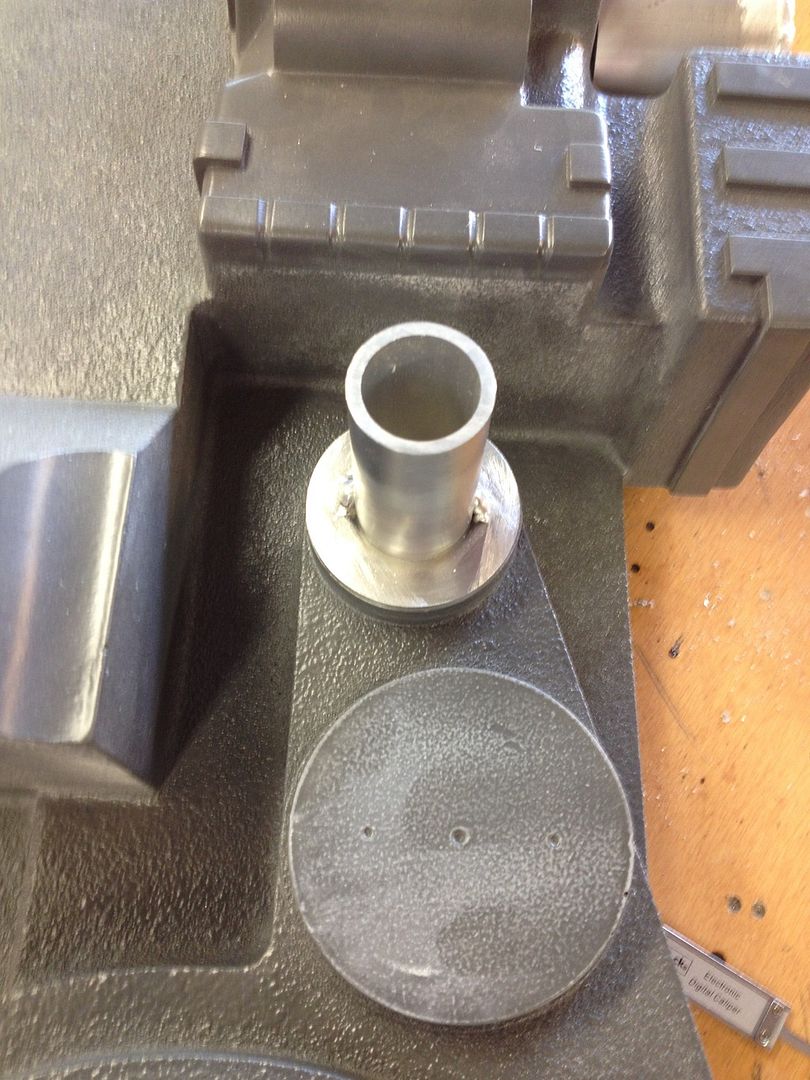 Next were some Legris straight fittings. These were pretty easy since there were pre-placed dimples in the shell for easy placement. Drilled a 3/8" hole, and slowly threaded them in using a wrench. I chose not to pre-tap these, as I find that you get a better fit on the shell when the holes are tapped by the fittings themselves (you have to be really slow and patient to accomplish this)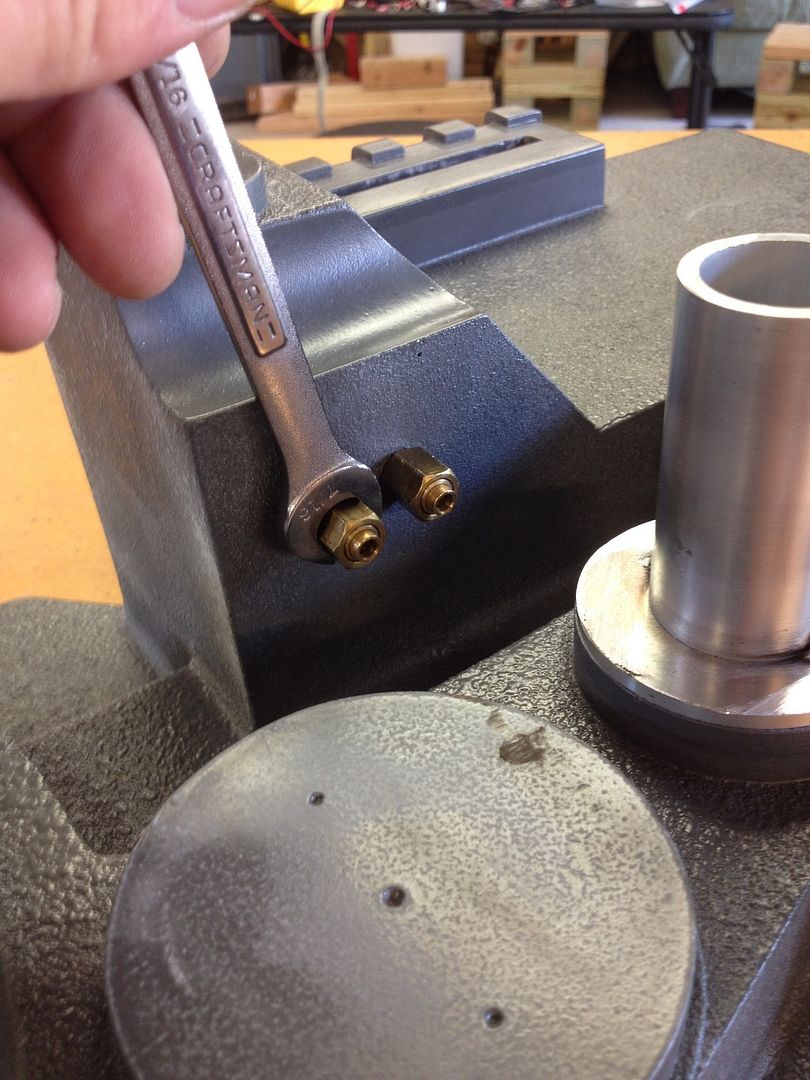 Squaring up the V-hook mounting plate for accuracy's sake-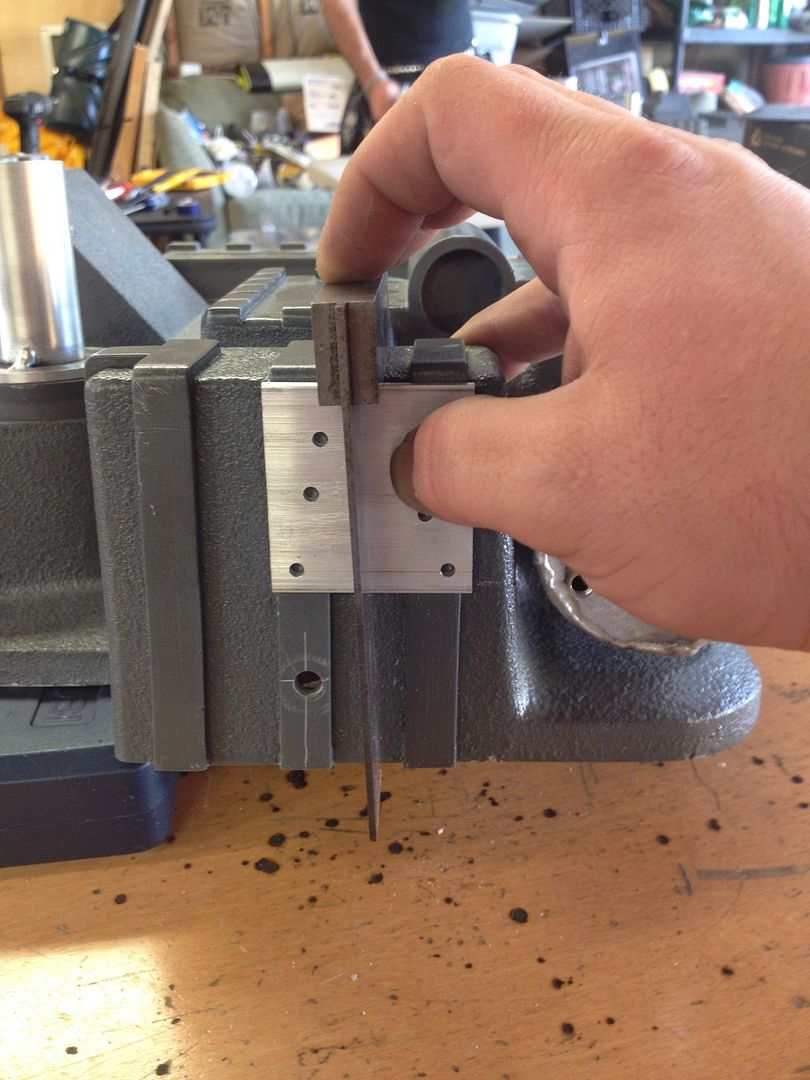 All drilled up and ready to mount. I did have to cut down the reinforcement plate to fit it inside the shell, but it still does its job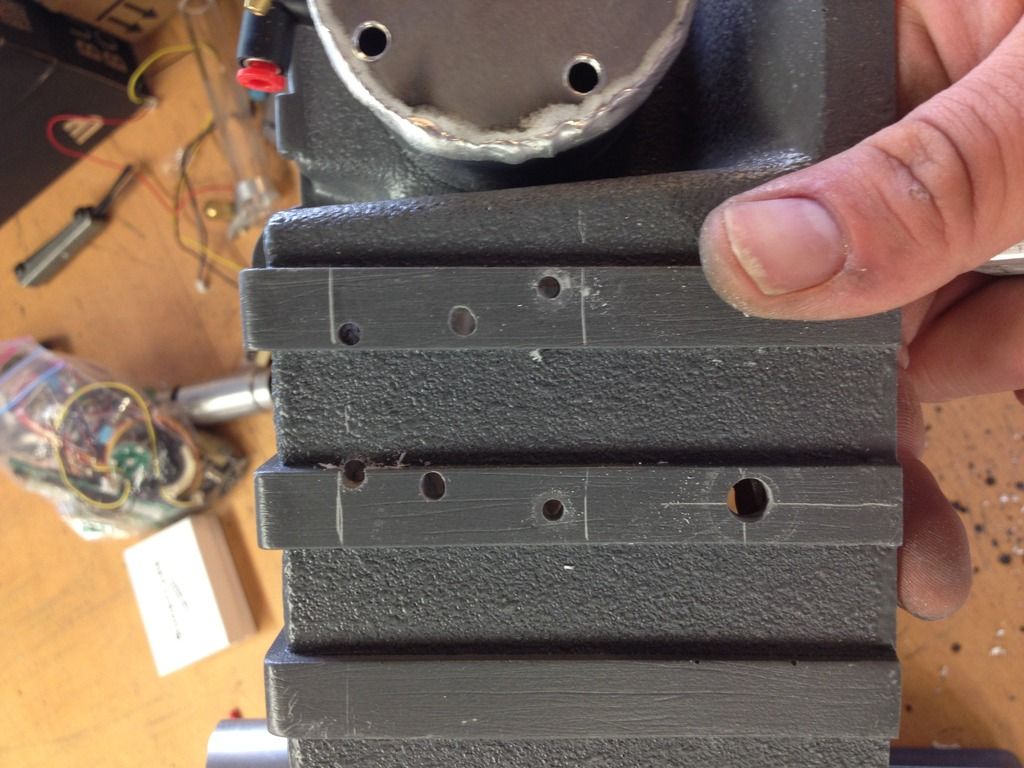 Here is where I left off. Should be able to get some more work done on it next weekend when I have the guys over.