- July 14th, 2016, 3:36 pm
#4871627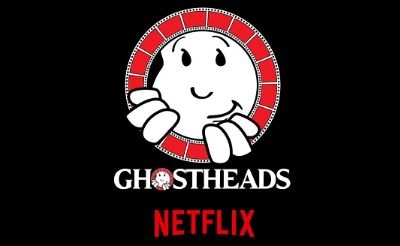 Ghostheads takes an unprecedented and detailed look at some of the real life, hardcore fans in our community. It follows and tells the stories of a half dozen fans as they make fulfill childhood dreams, make pilgrimages to film locations, meet cast members and form lasting friendships through the common thread that binds them together: Ghostbusters. While watching Ghostheads, I felt a strong personal nostalgia for events that occurred in the Ghostbusters fan community, a unique experience for me and my friends as we had actually taken part in or witnessed the events being portrayed; something I've never experienced while watching a documentary before. The movie is very uplifting and brutally sincere at times and features amazing interviews with Ghostbusters cast members, producers and extras. It is well composed with interviews, clips from the movies, animations and day in the life footage of the featured Ghostheads.
The movie is not without a dark side, however. Ghostheads aims to show several different sides of the Ghostbusters fan community. We see how our fellow fans live, and the difficulties that some live with every day. It shares the hardships that befall the fans, both caused by outside forces as well as resulting from their own lifestyle choices. This can make it hard to get through particular parts of the documentary at times. Beyond that, there are many touching moments and heartfelt messages expressed though out the documentary, and the common message is that life is better -overall- for the individuals filmed, thanks in large part to their love and dedication to Ghostbusters.
Ghostheads premieres on Netflix July 15th worldwide.
For more information , visit
GhostheadsMovie.com
.
Stream Ghostheads now on
Netflix