By
Ecto Vader
- July 28th, 2011, 4:14 pm - Posts: 116
- July 28th, 2011, 4:14 pm
#336720
I've decided to make a new topic, just to document my progress here, since my previous built was based on a set of WELDING GOGGLES, but this one is to a more accurate style, the AN/PVS-5 NVG goggles frame.
This is the progress so far of the mold I'm creating to make the ECTO GOGGLES vacuum formed PLASTIC SHELLS. I MIGHT move from plastic to FIBERGLASS, once I make a silicone rubber mold of it, but in the meantile, it will be the MAIN "plug for the vacuum-forming machine I have at home.
A little progress today, thanks to the WEATHER for spoiling my schedule.
Anyway, here are a few pics of what I've done today, namely assembly of the "box", proper setting, and preliminary detailing of the top and front panel edges where the lenses should go. All I have to do is some more sanding, BONDO applying, and more sanding… to then do the last detailing. It might not be to the exact measure accurately, with a difference of a few less millimeters here and there, but it's done in such a way to EXCLUSIVELY FIT the vac-forming process, such as done in a "trapezoid" shape instead of an exact "rectangle"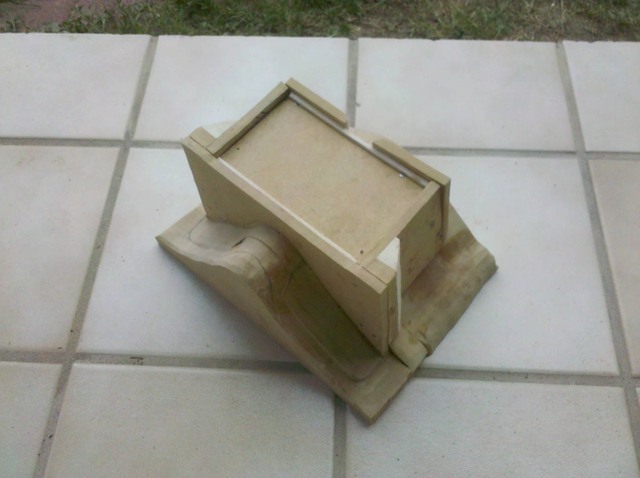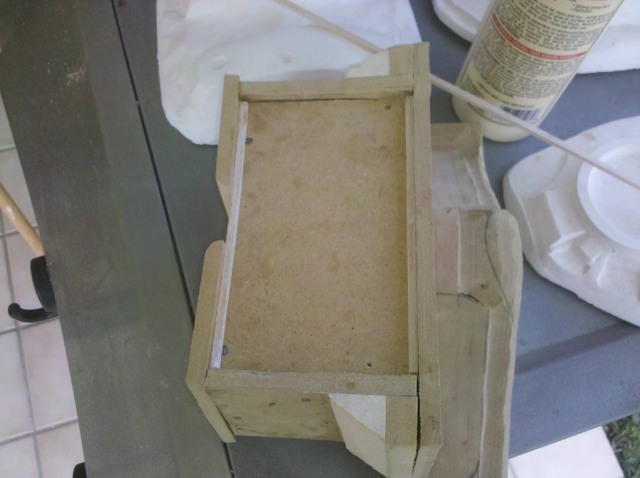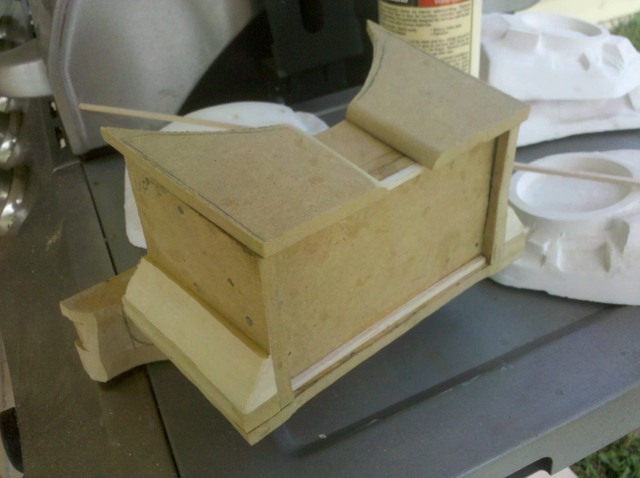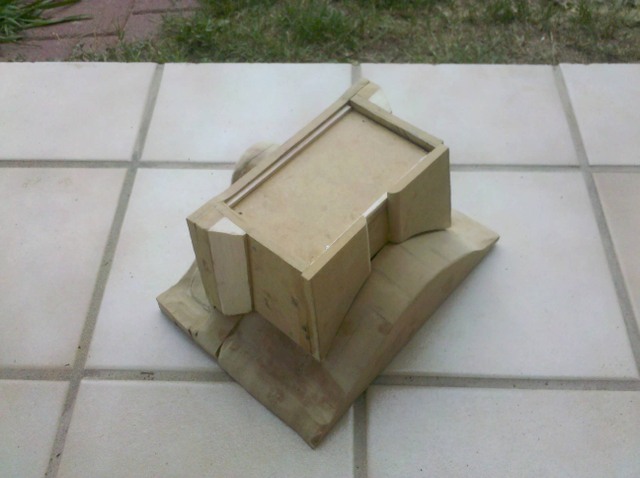 The complete goggle shell should look like these, which I've made the skeleton based on almost same measurements and very same process from
Coz_UK
here on GBFans, with his scratch-built AN/PVS-5 based googles. (These following pics are from his thread, sorry if I did something wrong),






- Robert ..........
(Formerly "
DarthVader1
")
Member and Engineer of the Alabama Ghostbusters.
https://www.facebook.com/alabamaghostbusters/