- August 23rd, 2015, 12:36 pm
#4842045
Well, here is my second cardboard pack scratch build progress.
This was my first cardboard pack and wasn't very accurate, mostly the wand itself which slightly resembled the RGB one.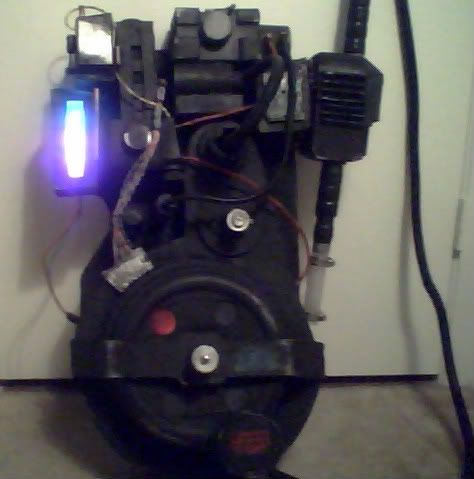 My budget for this new pack itself it $50 to $60, plus $100 or so for my complete uniform.
Already ordered a desert tan Rothco flight suit from a local army/navy store as well as the white pistol belt. ($55 for both)
For the pack and wand, I'll be using a combination of Norm and Stephan's plans, They'll be made primarily of cardboard along with random bits found around the house such as packing foam, iced tea bottles, numerous vitamin bottles and bottle caps, and then sealed with either resin or polyurethane.
The Cyclotron will be made from a firm plastic microwave plate cover.
I want to thank
Cwkelly75
in advance for his help with an idea on how to hold all the various parts together.

I'll also be ordering lighting kits from All Electronics (Power-cell and Cyclotron), non-split loom and my switches from Parts Express, since Radio Shack wants nearly $4.00 per toggle or push-button with sales tax.
I want to add sounds via a hidden MP3 player and battery-operated speaker inside the Cyclotron.
Here's a few photos to get this build thread started. I'll post more photos as the pack build progresses.
Various parts plus a few build materials: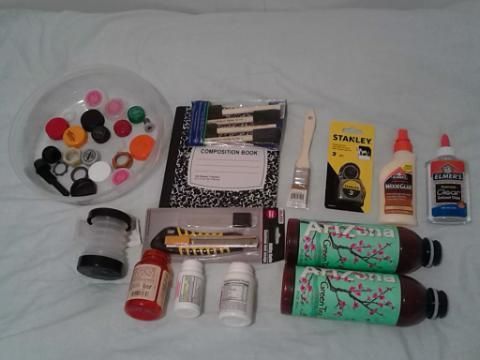 Here's the huge corrugated cardboard box I'll be using for the motherboard and most of the other.parts.
I have a few smaller boxes to use as well. I'll be using wood glue mostly along with hot glue where needed.
Any and all feedback is more than welcomed and appreciated.
Last edited by
gamera1968
on October 7th, 2015, 10:15 pm, edited 6 times in total.