By
QuartZ
- February 3rd, 2019, 11:05 am - Posts: 73
- February 3rd, 2019, 11:05 am
#4913678
Hello there!
My name is Dana, and I'm a new member here. I recently started working on a proton pack and spent some of my free time over the last month working out a 3D model that I could use to start printing parts for my pack. Research was a good chunk of the process and without posting a hundred links I'd like to credit this community and all of the threads here that I scrubbed to get this far. I'm really pleased with the resulting design/model. Here's my work-in-progress (created using Fusion 360):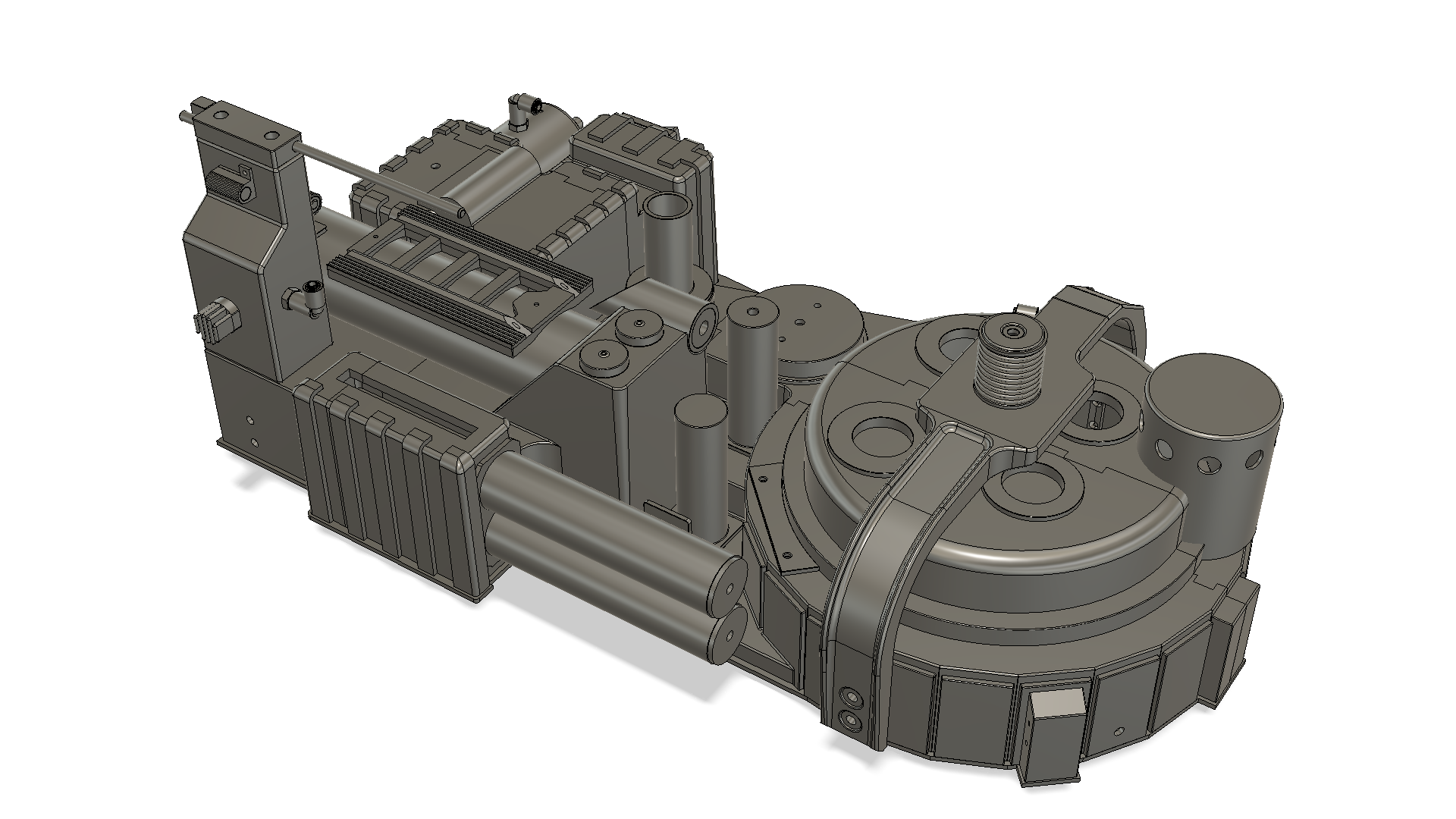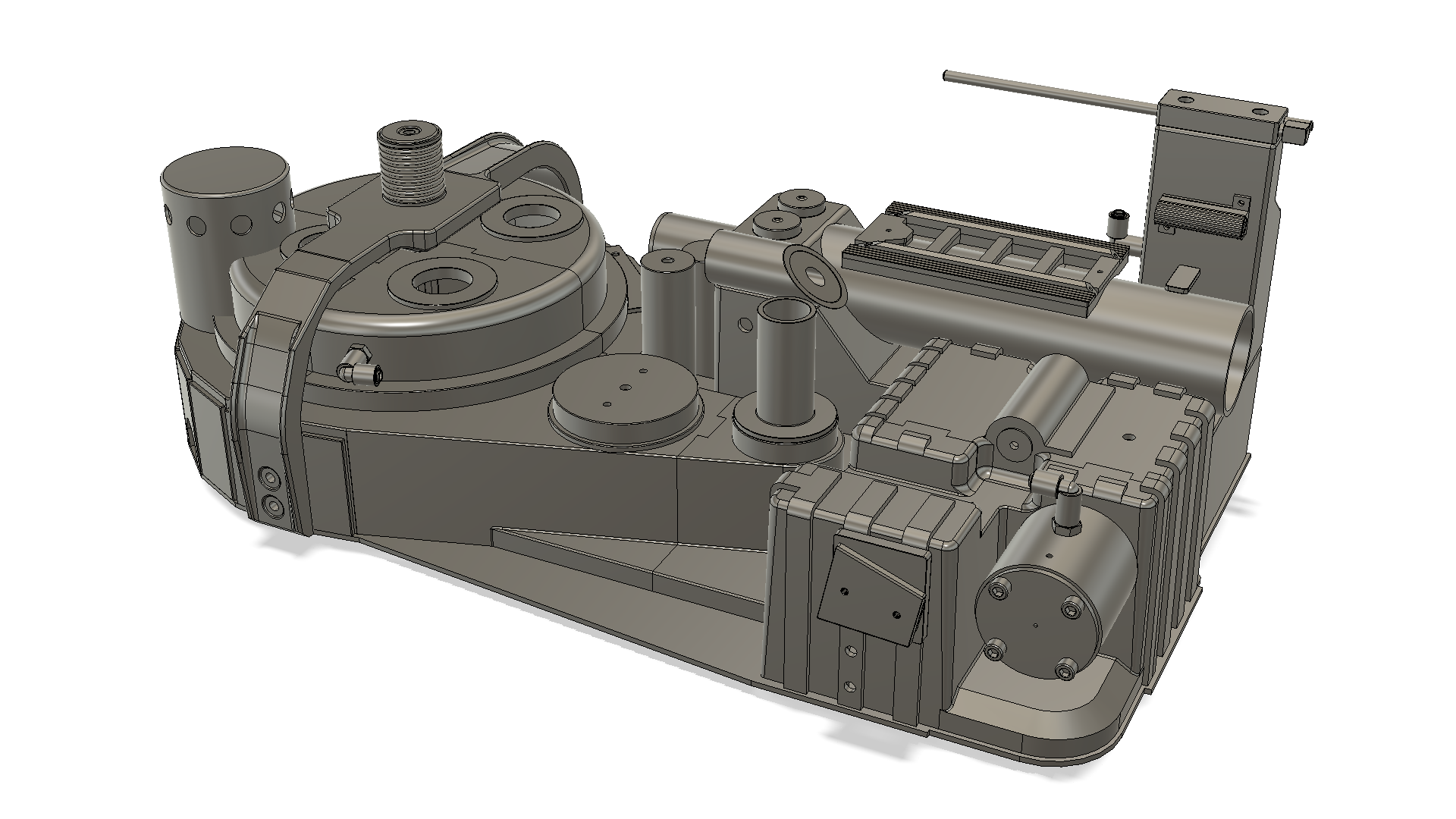 There are still parts that I haven't made and areas that need refinement. But, my first goal was to get the Shell printed so I built any part that needed to attach to the Shell or would influence tweaks to the Shell proportions. I wanted to have all of the mounting hardware and corresponding holes worked out before I started printing. If you look at the images above you may note that I split the Shell into sections and created rectangular alignment keys so that it could be printed on small desktop 3D printers and easily assembled. My main printer these days is a Prusa MK2S so the parts you will see were made on it.
Here's 1 of 4 Cyclotron parts printed in PLA. This took 8.5 hours to print: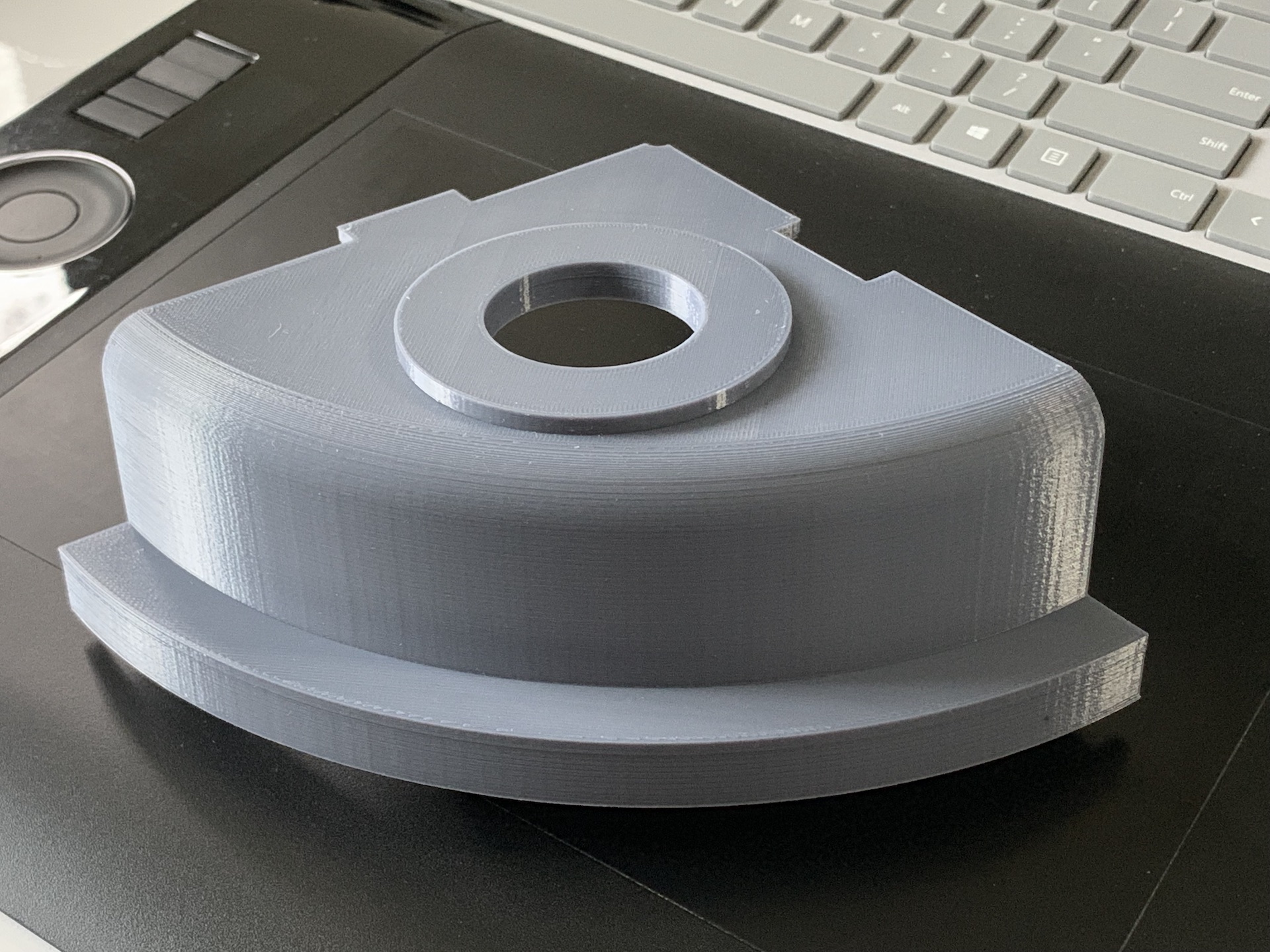 Once all of the Shell parts are done (might be over a week of printing), I'll glue, sand, fill, prime, texture, all of the parts and you won't know it was printed until you look at the inside. I'm also getting quotes to have my motherboard fiber laser cut from aluminum. I found a place that looks promising and affordable. I just need to finalize some more holes accounting for the L-Brackets, electronics, and sound components I plan to add.
That's all for now, thanks for checking out my thread. If you have any questions or suggestions... please don't hesitate to chat me up!
-Dana