- May 24th, 2019, 10:26 am
#4918379
Nice gallery of screen-grabs here.
http://doblu.com/2019/05/24/ghostbuster ... GLyIHWflqc
Excerpt:
"Here comes the good stuff. On a new bonus disc, a slew of deleted scenes show up. Seventeen of them, including the infamous Fort Detmering footage. It's, uh, not worth the wait, but at least it's finally out. Other cuts (including Murray and Aykroyd playing street bums) debuted a while back, but a few new ones with Moranis on his possessed rampage earn laughs."
That's the first indication I'd seen that we *might* possibly finally see the Keymaster taking on the would-be muggers.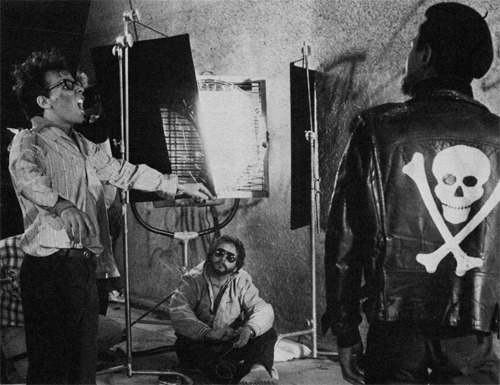 The author of the review posted this in a Practical Effects group on Facebook, which is where I saw it. I think he had more screengrabs there than in the final article.
He also said he's currently watching the GBII disc and hopes to have his review of it up by tomorrow.
I asked him about the rumored 'Slimer flies out of the Statue of Liberty' theatrical ending of GB2, and a couple hours later he reported that it was nowhere to be found on the disc.
Alex
Last edited by
Alex Newborn
on May 24th, 2019, 9:31 pm, edited 1 time in total.
What a knockabout of pure fun that was!