- July 9th, 2014, 12:41 pm
#4800771
My Magnetic Modification: attaching the Leg Hose Connector with neodymium magnets!!
Nothing real amazing about this next pic... until you realize there's no stitches holding it on.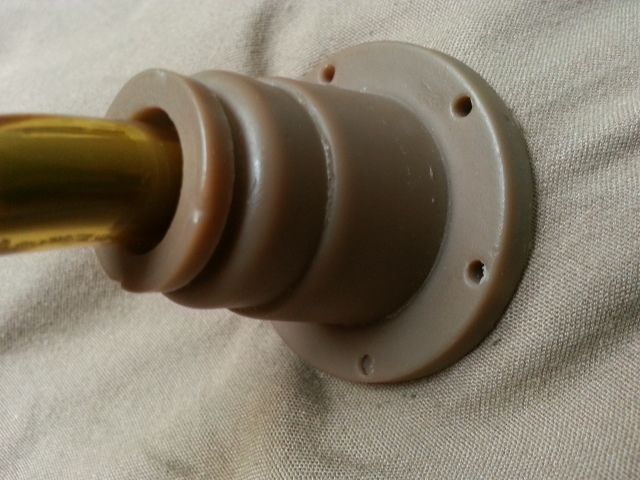 A $3.98 package of 1/4-inch super magnets from Home Depot, some 'Dremmeling', some Gorilla Glue, some setting time, and a 40-cent Zinc washer...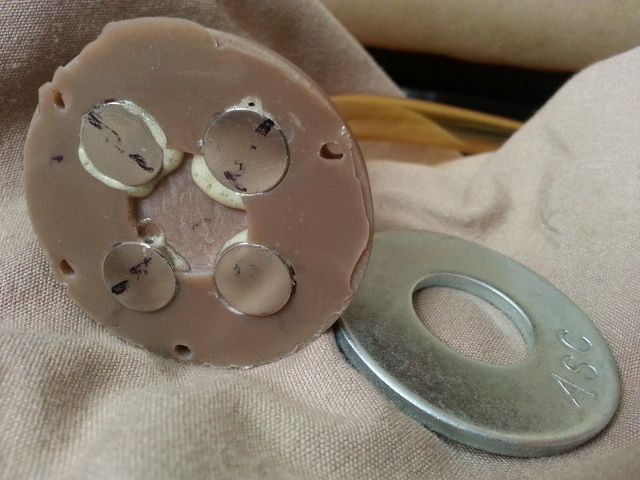 ...the diameter of which is the same as the base of the Connector...
...and should I get to do it again, I've got the 1.5' disc neodymiums that came in too late...