- July 14th, 2017, 1:08 pm
#4895525
I'm currently working on re-creating the Ecto-Plazm container label in Illustrator/photoshop for a personal project i have in mind.
But with the lack of good hi-res reference material of the whole container (start to end) it's very difficult to create a convincing label with just the right shapes, bubbles, effects, etc.
If anyone still owns a Ecto-Plazm container (any color) and is willing to help me out by photographing or scanning
the container (the pictures do not need to be aligned) you be a lifesaver.
From what i've seen online all the different colors have somewhat different slime designs so any or all colors are welcome my progress at this point: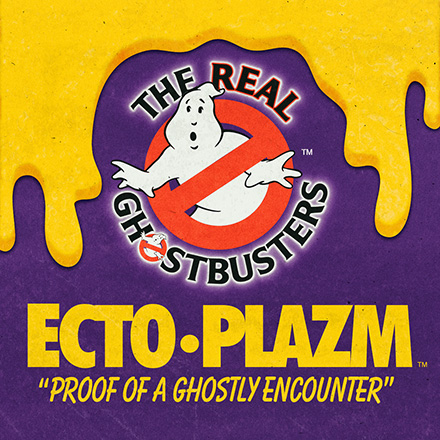 As you can see many details are still missing.
Last edited by
Van Halen
on July 15th, 2017, 1:31 am, edited 1 time in total.