- June 2nd, 2014, 7:40 pm
#4795578
Ladies and gentlemen of the audience, I found this nice place as a result a decision to attend Planet Comicon earlier this year. My weekdays are hectic so with just a handful of weekends remaining, I had very little time to prepare. The obvious first step was to obtain a passable flight suit and other sundries, a process that was immensely rewarding and enjoyable. But the weekends passed quickly and by the time I finally got my cheap belt Gizmo working, one thing was obvious... building an authentic pack by the deadline would be out of the question. Thus was born the idea to construct a prototype belt pack. As a fan prop, I strived to capture the essence of Ghostbusters. For the record, the belt pack's total power output can't match that of its full sized cousin and its power cell half-life is only 1,000 years... but these seemed like acceptable trade-offs.
I started with the power supply light. This is a fun project kit from Bakatronics that has a custom chip for a Ghostbusters display. The blue LEDs are extremely bright and the chip allows for various modes & speeds. I especially like the "random" cycle which bounces like a Geiger counter of sorts. I installed the LEDs without clipping the leads so I could install into a project box without drilling precisely spaced holes.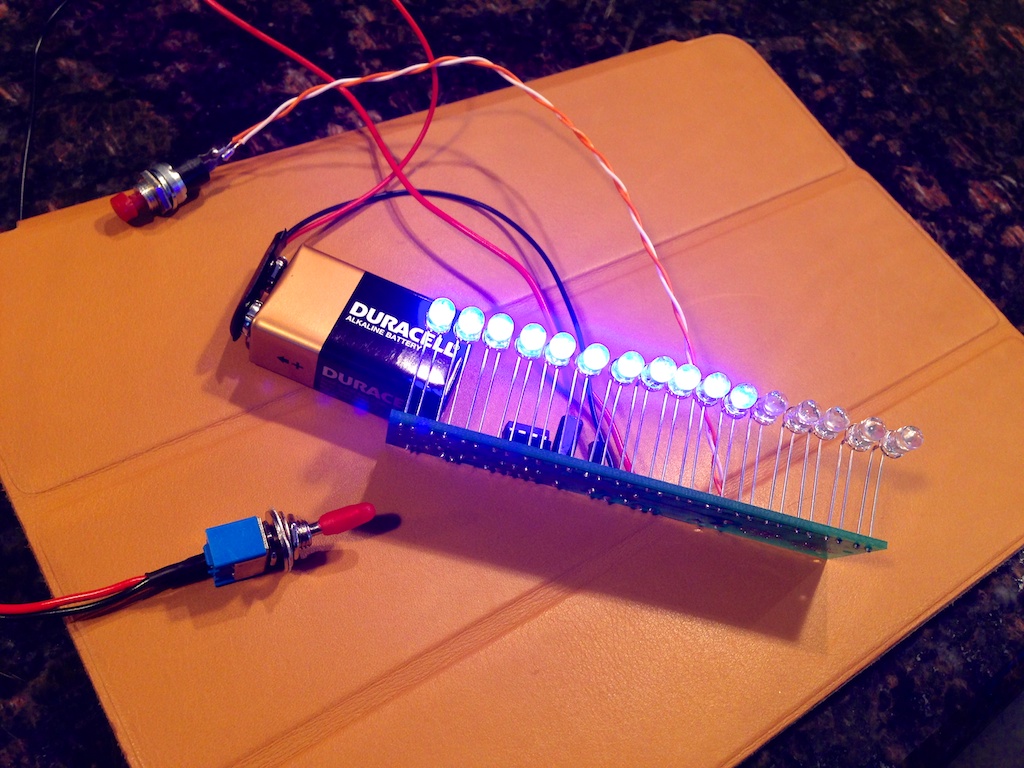 Last edited by
bishopdonmiguel
on July 30th, 2018, 8:06 pm, edited 1 time in total.