By
Verdandi47
- May 27th, 2019, 9:05 am - Posts: 18
- May 27th, 2019, 9:05 am
#4918460
... a frequent saying in our house. Hi, nerdy mom here. I go by Verdandi or Allucia. My daughter is obsessed with GB, has been since she was 3 and is now 6. I was kind of into it in the 80s, now kind of find myself a fan again. My daughter enjoys all iterations of Ghostbusters, as I do too. She went trick or treating for the first time this past Halloween, and guess what she was...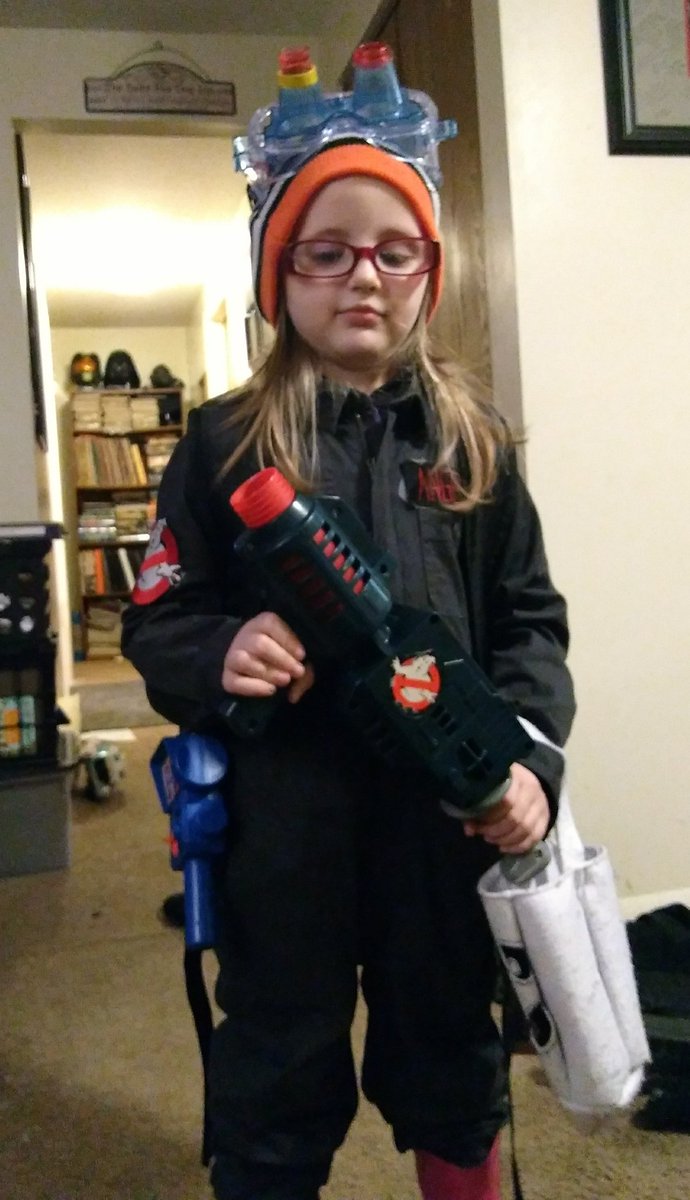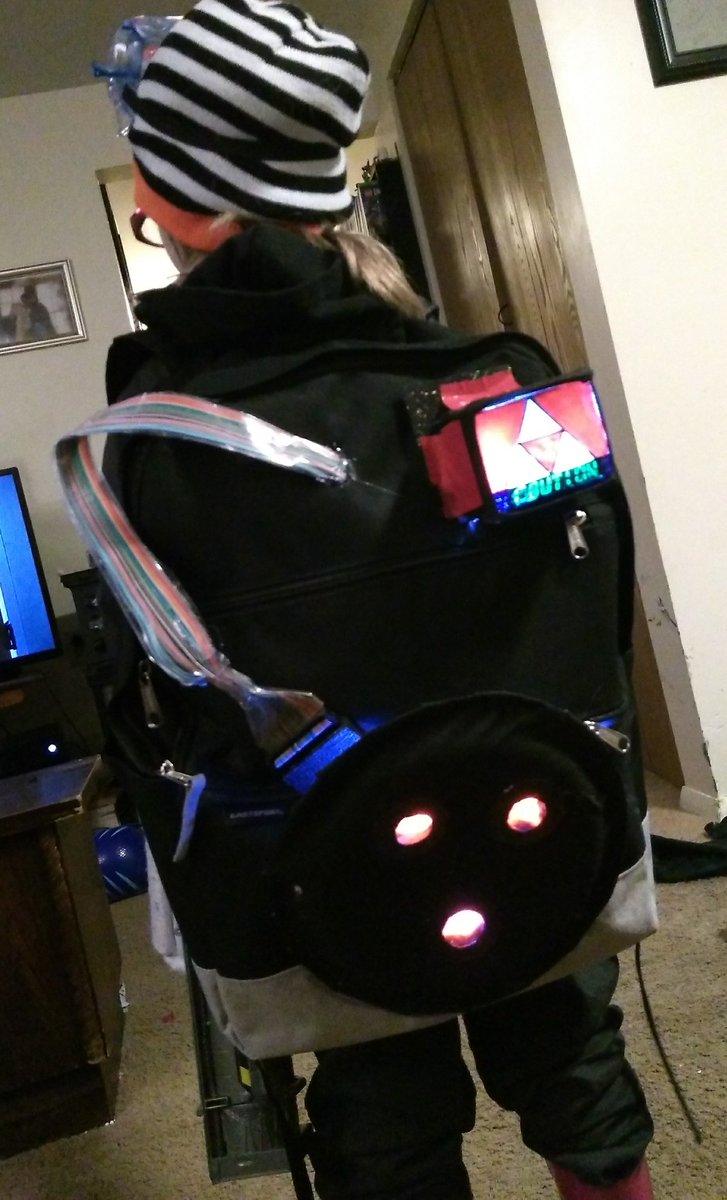 I modified a backpack for her, yes it does light up. Her proton blaster and PKE meter and what's left of the ecto-goggles were her uncle's (my little brothers). Lucky for her, Grama's a bit of a hoarder, so we have all his old Ghostbusters toys except for figures (they didn't survive). That includes the firehouse and ecto-1.
If we're lucky we're going to meet Ernie Hudson this summer!
She just came up behind me and identified all the smilies on the side.