- July 27th, 2016, 5:32 pm
#4874256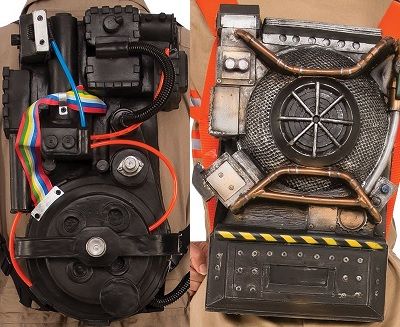 News first broke
of Rubies' intent to produce a "Delux" Ghostbusters costume three years ago, and despite efforts by members of the fan community to learn more about the project, a lack of subsequent updates or of a release date had fuelled speculation that production on the costume replica had been cancelled.
That changed today with the company announcing not one, but two new upcoming Ghostbusters additions to its Grand Heritage line based on the franchise, one styled after the Proton Pack and suit from the classic 1984 film, and one based on the new 2016 reboot.
Projected to cost around $299.99 for both the 2016 and 1984 versions (with a further plus-size option for men at $349.99), the Grand Heritage costumes are expected to go on sale this September.