- February 16th, 2019, 5:28 pm
#4914239
Banjo wrote: ↑February 14th, 2019, 7:26 pm the only thing I see you may wish you changed is the "half round tube" on the gearbox. having that hole only half open may make it a bit tricky to get the corrugated tube to fit in the hole and not look cut off at the opening. Still, that is a very efficient way to print a pack shell. Well done
I can't wait to see how you tackle the thrower.
I'm not exactly sure what you mean about the way the vacuum house mounts to the gearbox. I plan to mount it using a male plug (like a 3D printed dowel) that screws into the hole on the side of the gearbox cylinder and goes inside the hose, and not have the hose actually go inside the gearbox. The screen used packs look like they utilized this method with a wire wrapped around the hose to act as a clamp. The Anovos Spengler Legacy Pack reveal/teaser video that showed the molds/castings they made also showed a feature similar to what I modeled on my pack on both their raw shell castings and inside the silicone mold (I try to spot crazy details like this).
I may have that all wrong though, this is my first pack too! hehe. Don't worry. I think I'll be fine when I get to that part.
Speaking of the thrower...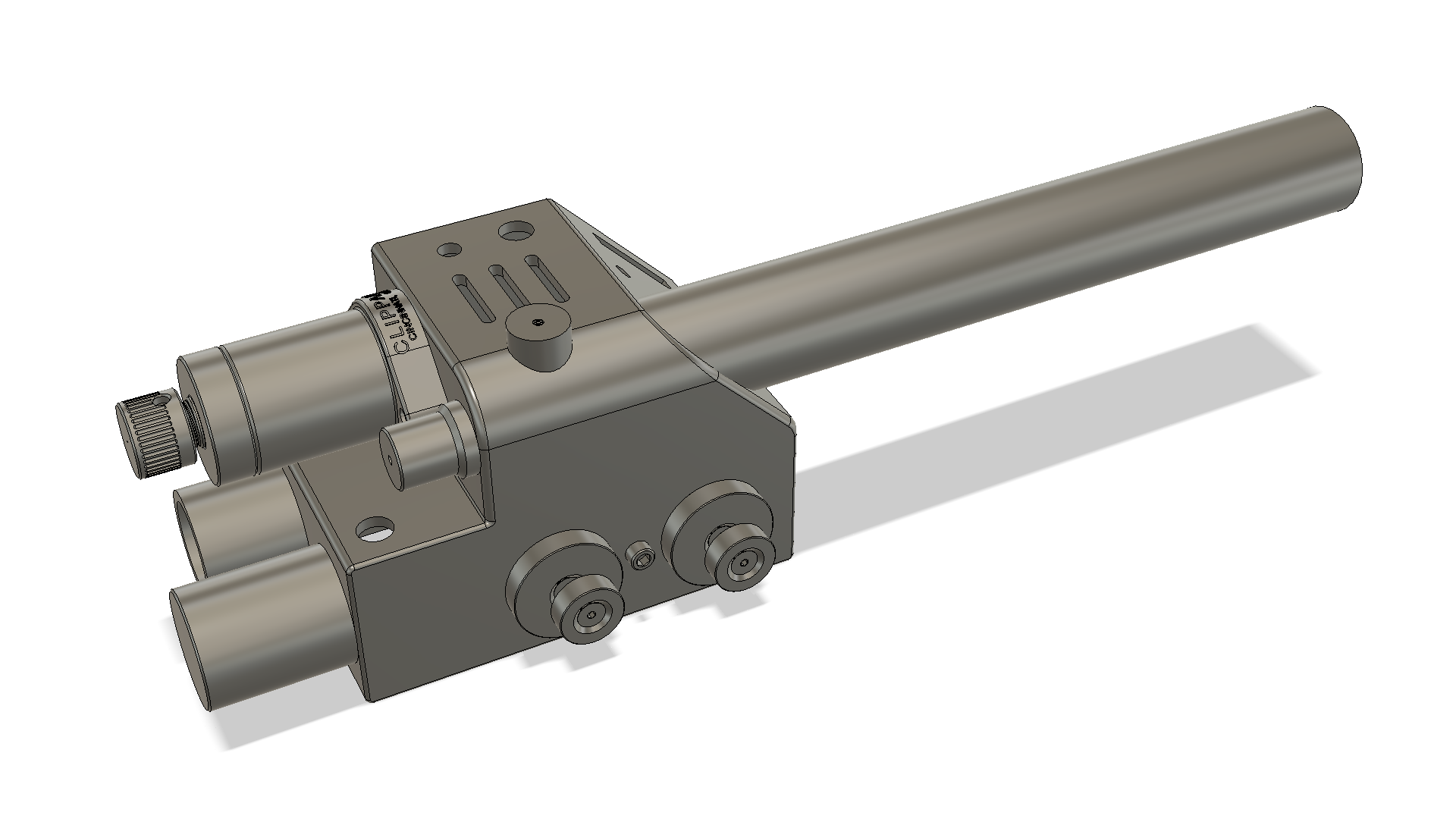 I just started this last night. I needed something digital to work on while I assemble and sand the Shell components. I think I'm off to a good start but it's still a work in progress.
-Dana