- July 8th, 2020, 10:45 pm
#4936886
I remember seeing it as a kid and thinking "Wow that was cool." Its like those old fantasy binders. Mysterious and full of light.
That may have been the first "fantasy landscape" I've ever seen. I just thought it was cool that there was this huge world out there.
It's not the most complex design but you do see how it was expertly designed.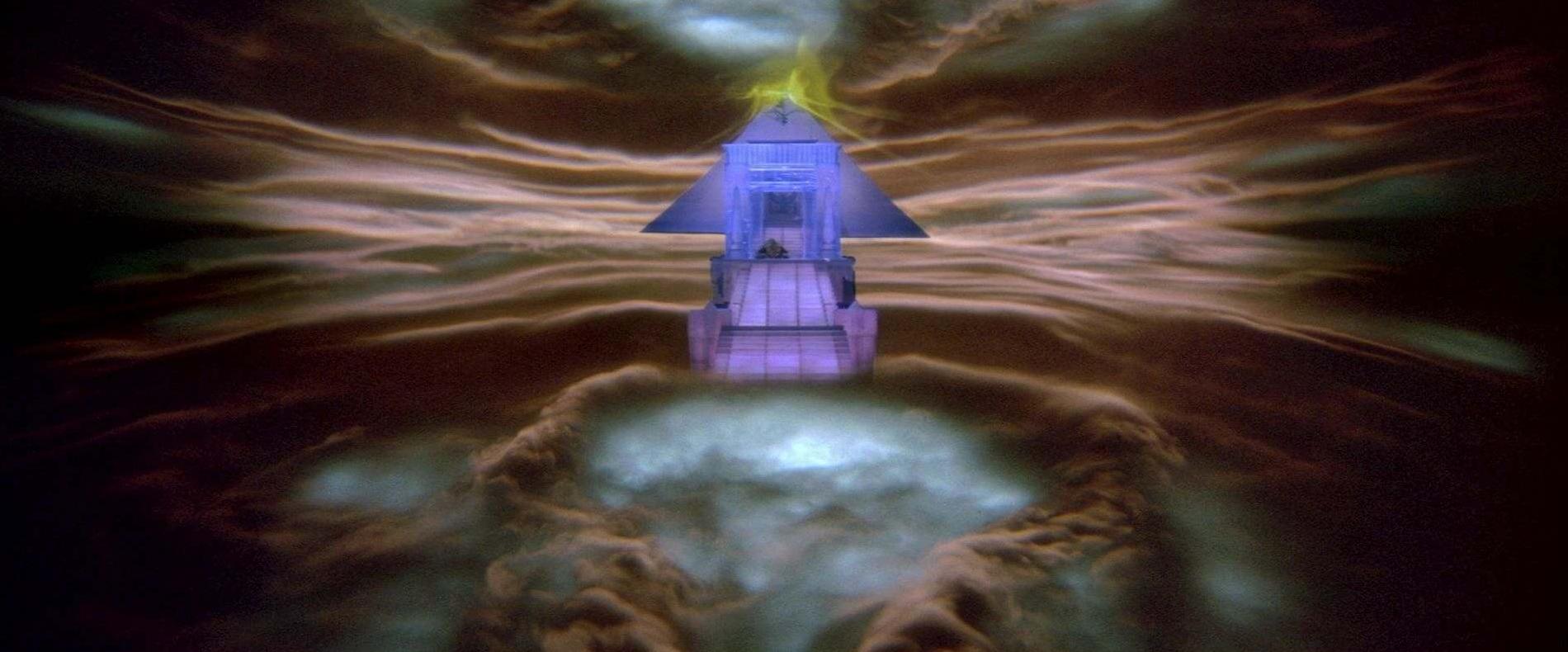 While in the story it's supposed to be Sumerian, if you look closely you can see the glass doors have a very Egyptian pharoah design.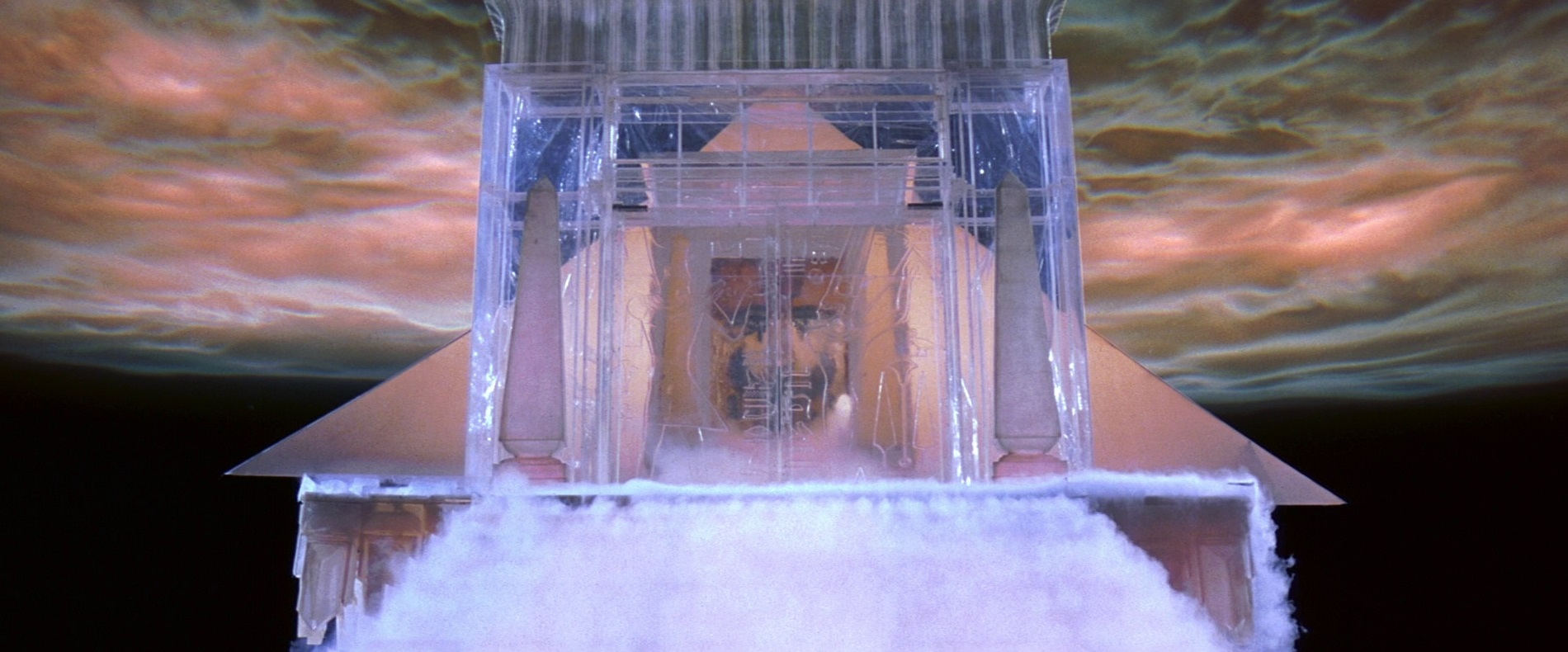 It also seems on the main epithet there is, what looks to be a woman with flat top hair, petting two terror dogs. A nice detail.
I have Ghostbusters Visual History guide coming in the mail, but I'm wondering are there any more concept art works of specifically Gozers Temple?