- March 30th, 2014, 2:48 pm
#4787305
In an attempt to not completely derail Skywarps thread, I thought it best to make a new tread.
thebigone2087 wrote:Not to derail this thread, but going to back to the GB1 pack with the Clippard fitting on the ion arm itself instead of the cap... look what I found:



This is the "that wasn't so hard" scene after Gozer disappears. Compare that to Rays Ion Arm, and to me at least, it looks obvious that Venkmans fitting is on the Ion Arm itself instead of the end cap.
Yeah your right ... he is wearing the super hero

That detail have been around for a while but I don't think anyone made a thread over it.
Both Winston and Peter wear their normal packs most of the time on the roof, but randomly wear the super hero in a couple of shots...
Not wearing it
Bill wearing it
Not wearing it
Wearing it
Not wearing it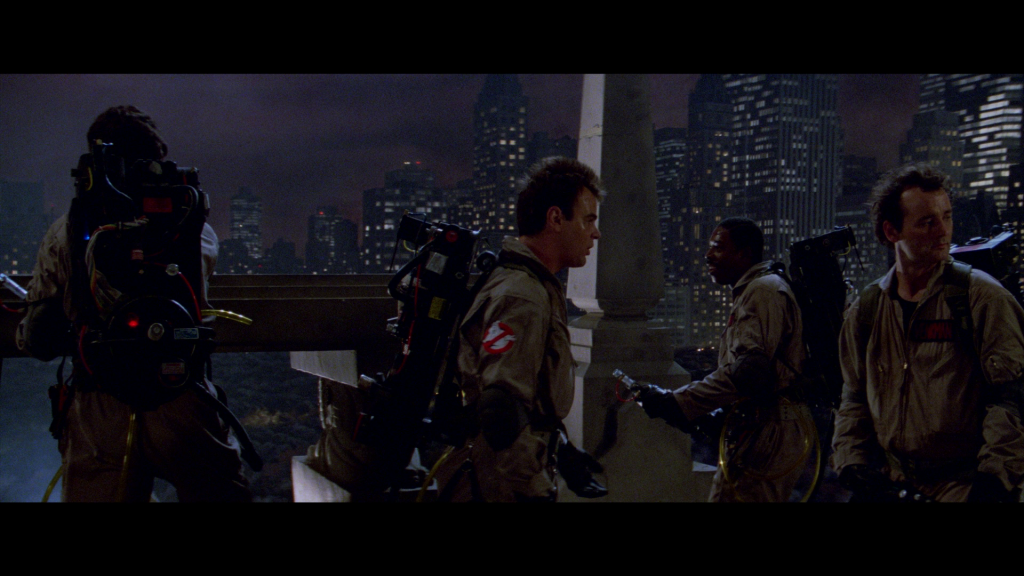 Winston wearing it
Ahhhh you get the idea
Those shots are pretty much the only time you see it apart from...