- October 15th, 2014, 8:44 pm
#4814717
The error box is pretty straightforward.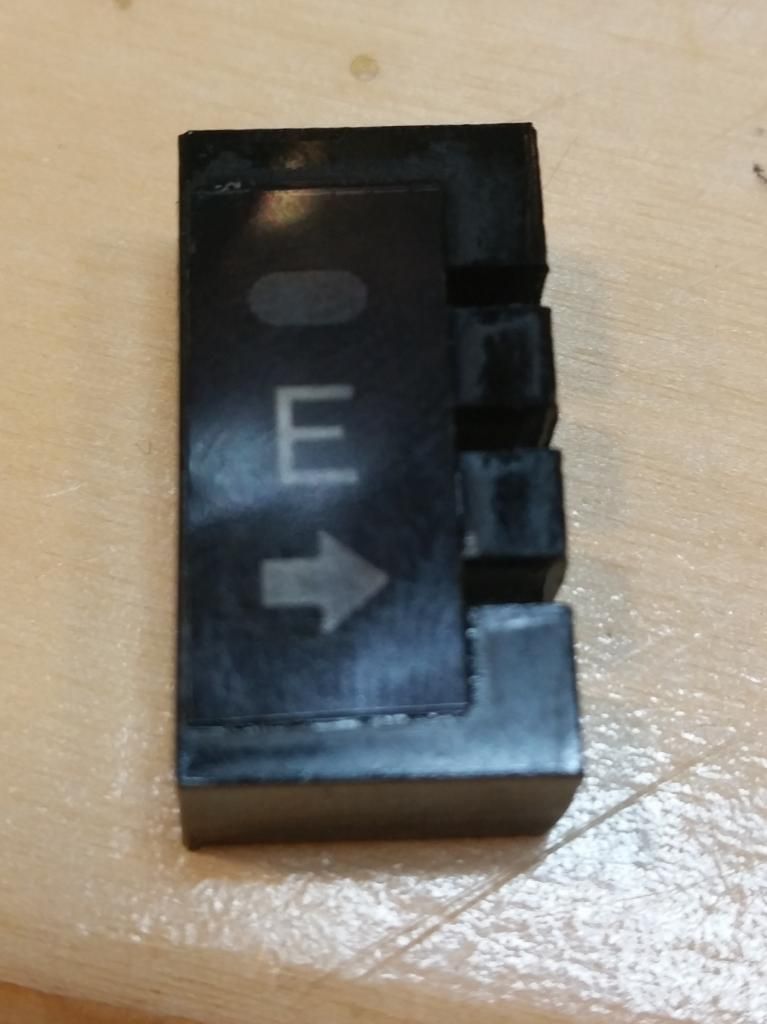 You glue the graphic onto the box, glue on a silicone frame, and then add some wires and stick it on the nixie shelf.
I had seen a build on the forums with an LED inside of the box and I liked that idea. Doug mentioned in his instructions that the movie had 3 neon lights in the box. I decided to make a 3 LED array to backlight the box.
Using some very small LEDs and board headers, I made this 3 color array.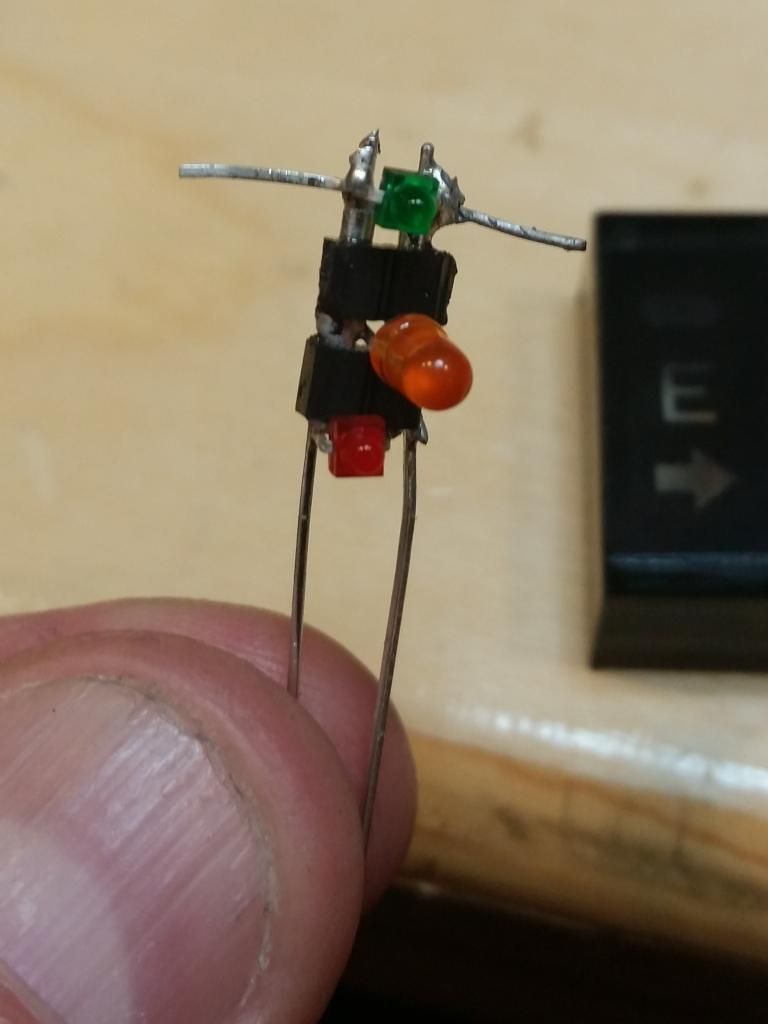 This picture doesn't explain or help to explain anything. I just thought the array looked like a chicken or turkey and it amused me.
I placed my little turkey in the error box and aligned it.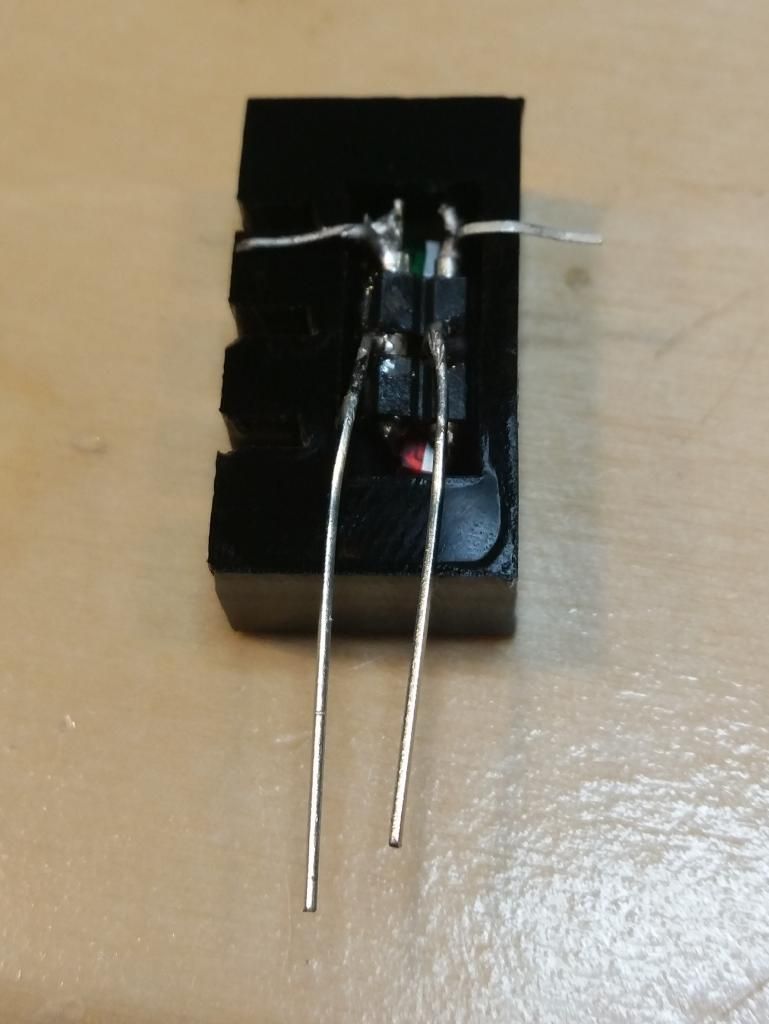 And then I sealed it into place with epoxy.
As I have often found in this build, this was not the wisest move. I think I bumped the array while I was working, before the epoxy set. The LEDs ended up misaligned and look strange in the box. I also found that even the black bits of the film are slightly see through and that the intensity of the LEDs really washes out the graphics. I also ran out of the type of wire that was in the kit and had to use thicker silicon insulated wire to attach it to the board. To hide my shame, I installed an interrupt circuit and micro switch to the error box array. Maybe I can sweet talk Doug into selling me a new error box kit.