- November 17th, 2014, 6:30 pm
#4819640
After experimenting with some practice materials, I was able to get all the L-brackets attached to the motherboard using large-head rivets. This was all done using
Ejgunth87's
excellent
'L Bracket Mounting Set'
and, of course,
kind2311
's fantastic shell/motherboard mounting
tutorial
. Also, a big
THANK YOU
to all of you who wisely told me to keep the brackets in their proven locations

Here is a shot of the "top"...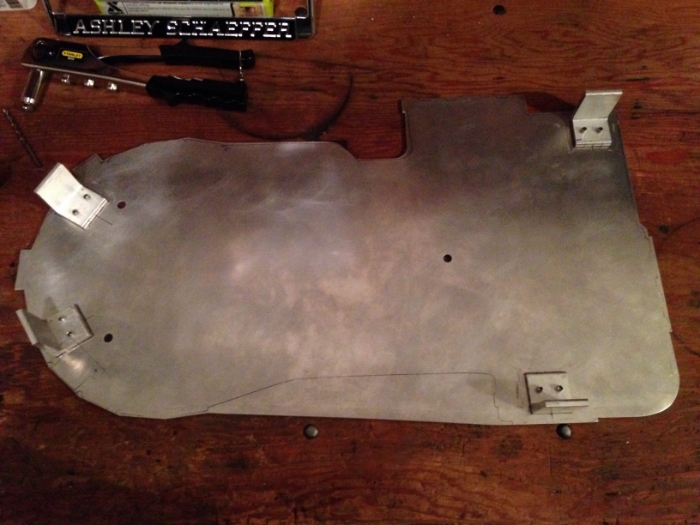 You can see that I placed the bracket that will be near the wire loom clamp in its ideal position, and will just modify the clamp to fit.
Here is a shot of the "bottom", showing the lovely large-head rivets...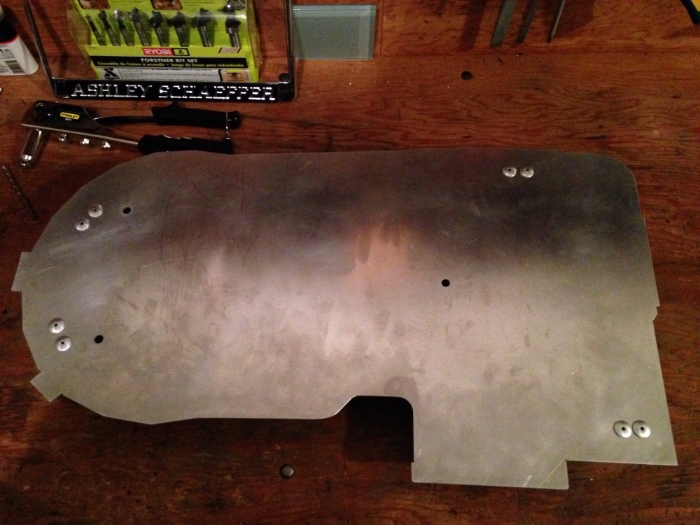 The shells has a nice, snug fit, so the next step will be marking the 4 holes to drill and tap. I believe I will have to be most careful with the hole placed near the gun mount, since I don't want to two to interfere. Now, I'm off to look at hold placement reference photos!
Last edited by
GohstTarp
on April 16th, 2018, 6:29 pm, edited 2 times in total.