- October 25th, 2015, 6:34 pm
#4846780
I made a couple of attempts to dye my leg hose this weekend using RIT. Not having much luck, something suddenly clicked.
Urinary Relief Pills
I know, bear with me. These pills will turn urine dark yellow, almost orange. And you have to be careful not to stain your clothes and toilet. How do I know?
Anyways, the bottom line is that it works! No need to boil water, use fabric or food coloring, wait for hours or longer. Here's what I did:
1. Fill a plastic container with warm water, enough to cover the hose.
2. Drop in two pills, stir until they start to dissolve.
3. Submerge hose, make sure you're able to get the water inside the hose. It's best to this outside to ensure you don't make a mess. I used gloves and tried to work the solution through the hose for about 10-15 minutes until I was satisfied with the color.
4. Rinse hose with warm water and soap. This part's important because your hose will be sticky afterwards. You may have to do this a couple of times.
5. Enjoy your new leg hose.
A few things to remember. Use gloves!!!! If doing this inside, use an old sheet, plastic tarp, anything. This solution is messy!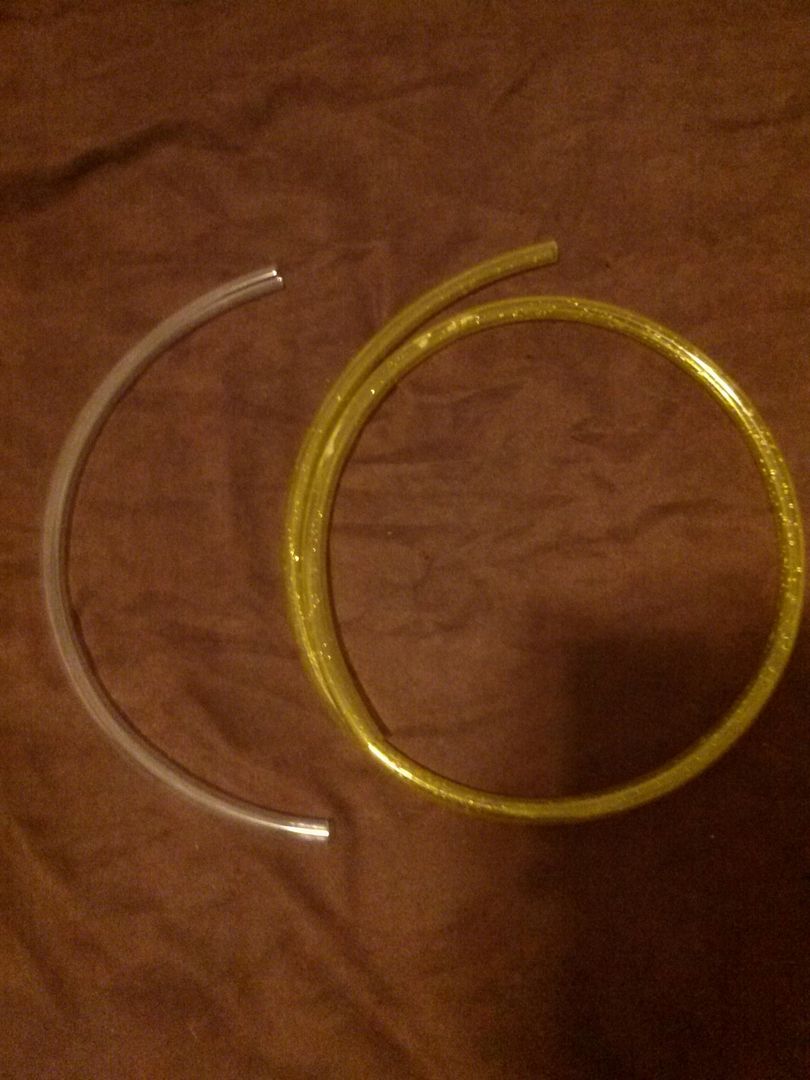 Last edited by
twmedford23
on October 29th, 2020, 11:03 pm, edited 1 time in total.